Daily Archives:
August 17, 2020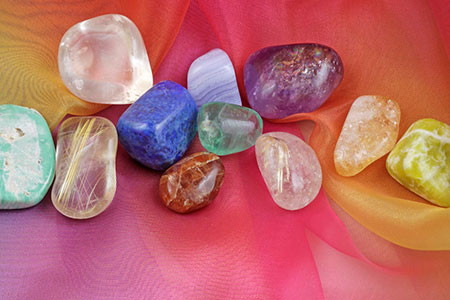 Crystals and stones have enhanced and blessed my life in so many ways. I like to use them in combination with Feng Shui. It's all about energy and vibrations and how to work with the energy of the stones in our home, office or even a temporary space. As with everything we do, the intention we give it amplifies the vibes.
I choose certain stones to place in the interior of my house, using Feng Shui principles and the attributes of various stones. After I choose the stones, I find the Feng Shui geographic directions using a compass. I then place one stone or crystal in each of the directions, to correspond with the Feng Shui system. They can be placed on window sills, cabinets, desks, or any place where they will be secure.
As I place each stone, I say my intention or prayer aloud and ring a bell. Many of my selected stones have been in place for years. Once a year, I take a soft cloth and lovingly wipe the stones to clean them, before I replace them. I also reaffirm my intention, say a prayer and ring the bell again. Sound reactivates a crystal or stone. I then offer my gratitude and appreciation to the stone or crystal 'guest,' and thank it for the blessings it brings and energetic work it does.
Below are a few suggestions for combining Feng Shui with the energy of various crystals and stones, to imbue your space with good vibrations. These are suggestions from my personal knowledge and experience, but I recommend that you bond with those stones or crystals that resonate with your own intention.