Daily Archives:
August 12, 2020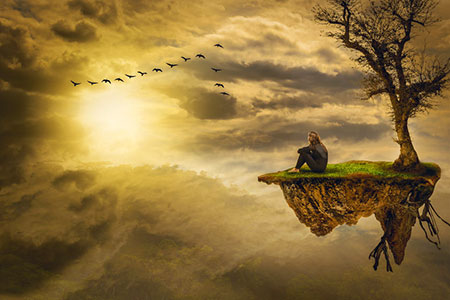 An 'old soul' is a person who wise beyond their years. It is someone who has a deeper understanding of human nature and the world we live in. I also believe that an old soul is a person who has learned valuable life lessons from their past incarnations or former lifetimes.
How do you know you are an old soul? Well, if you can see the bigger picture of things, and you are always wanting to learn more, then your current lifetime is probably not your 'first rodeo.' Old souls are typically highly intuitive and empathic. Their psychic senses are heightened, and they understand who they are in this life.
Old souls are attracted to wisdom and truth. They are not much for superficial lifestyles and trivial pursuits. They are not materialistic. Instead, they focus more on the beauty and simple joys of life, instead of the indulgences of material wealth and luxuries.
They feel the need to follow their own path in life, seeking their own truth and understanding, free from the opinion and views of others. They want to understand more about life and what makes things tick They live their lives the way they want to, and they find purpose and inner peace on their own terms.