Daily Archives:
May 11, 2020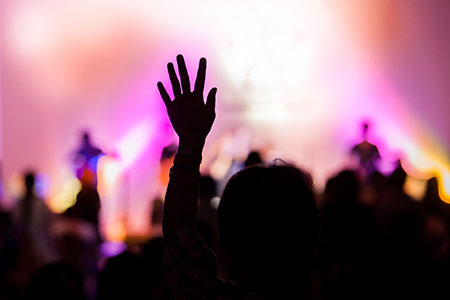 In 2008, I visited my best friend in her hometown. She was working as the general manager at a well-known local hotel. When I arrived she warned me about 'the question' I might be asked, which was: "Are you saved?" I looked at her with confusion. Whatever did she mean? "Please just say yes, if you are asked," she said and left it at that.
I shrugged it off and went on my way to settle in, before I have dinner with her. When I later came down to the lobby and asked for my friend, the hotel receptionist came around the front desk and asked me, "Are you saved?" I could hardly believe it. "I would like to think so," I said with a bewildered smile. "It is after all only 10 miles to the nearest military base."
She looked at me with big eyes. The next words that tumbled out of her mouth really took me my surprise. "Have you met your savior, Jesus?"
"Is he here as well?" I asked, not knowing what else to say. But she persisted. "Have you met the Lord Jesus Christ?"
Being on vacation, and visiting friends I have not seen in a long time, God and Jesus was not exactly on my mind at that moment. All I could do was to apologize to her, and explain that I am from Germany and I did not understand at all what she meant.
She came closer and closer, and I soon found myself in a bear hug. She said: "The Lord is speaking through your tongue. You are blessed! You must come to our church service on Sunday." All I could think of to do is agree. She was very pleased, returning to her desk with a knowing look. My friend then came around the corner and I said, "Guess what, I did not say yes, but I did agree to attend the Sunday service!" Continue reading →