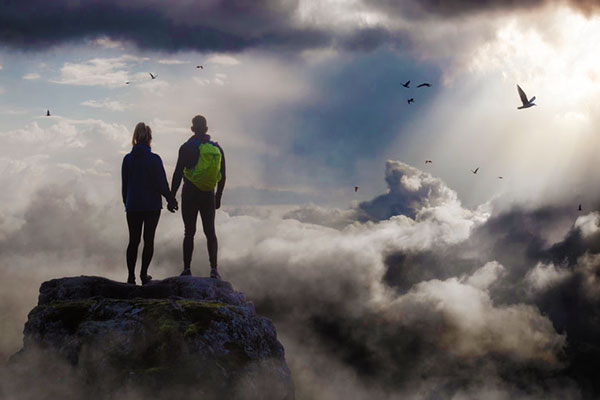 A soulmate is someone with whom we share a deep spiritual connection and special bond.  Connecting with a soulmate is usually an intensely emotional experience.
Typically, we connect with more than one soulmate in a lifetime, because we have a soul contract or agreement with them. Typically, we will have shared many lifetimes of varied journeys, lessons and experiences together with them. Soulmate connections can be found in any type of relationship: romantic, family, friendship, business, or professional.
There is often an instant 'draw' and familiarity when you connect with a soulmate, like you've met before; there is an instant, easy connection.
In the moments of our deepest experience and connection with a soulmate, we connect with The Beloved or The Divine, which we tend to mistakenly attribute to the relationship. Then we are 'hooked, 'thinking the only way we can feel happy, or be complete, is to be with that other person.
It is here that the problems begin for some of us. The 'ego self' takes over by seeking that connection over and over from another.
This is crux of the 'soulmate challenge,' as the source of connection with The Beloved or The Divine always comes from within (not from another person) and the soulmate relationship is merely reflecting that inner connection back to you. The most challenging and growth-oriented soulmate connections is often the romantic partnership.
Therefore, a true soulmate relationship will always bring opportunity for personal and spiritual growth and will push you towards self-reflection and finding inner wisdom. The soulmate relationship provides us a mirror of who we truly are, helping us to recognize and heal our deepest wounds.