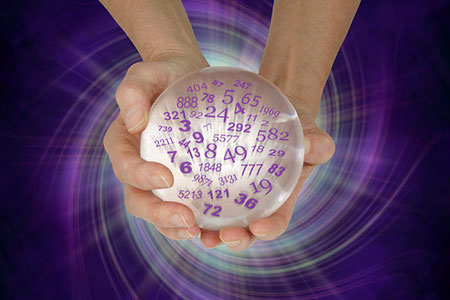 Have you ever noticed we seem to circle around the same problem or kinds of problems? In Numerology this theme can be found in the Life Lesson Number which comes from our birth date. The birth date identifies what it is our soul wants to master in this lifetime. It is also called the Life Lesson Number or Destiny Number in Numerology.
The meaning of your Life Lesson Number is an underlying theme that will dominate our current life. You will continue to learn more and uncover more layers about the lesson as you go deeper and experience more in life.
So if you sometimes think that you seem to keep dealing with the same issues over and over or repeating the same patterns (or maybe you think that about someone else), I would say to you, "Yes, you are!"
That is what the art of mastery is all about. It is interesting; we don't hear people ever complaining that Picasso, for example, kept painting and painting, but we often criticize ourselves for repeating patterns in our lives. It is helpful to re-frame our thinking about spiritual life lessons.
In order to master something, it means we need to learn about it, and discover the best ways to handle the pros and cons of the lesson. In order to learn something, we need to practice, and that means repetition.
So, when you find yourself up against the demands of your Life Lesson Number, instead of saying to yourself, "When am I ever going to get out of this rut?" it might be more helpful to look at all the progress you have already made in this area of your life! You should seek progress, not perfection.