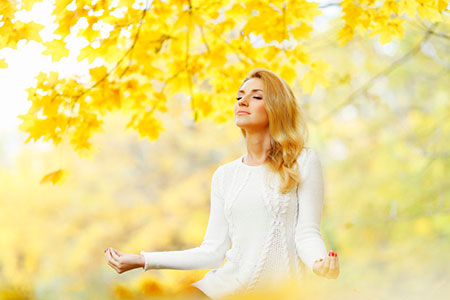 Everyone can develop their psychic abilities. It is not a 'gift,' we are born with it. Here are a few tips on how to develop your psychic ability.
Get out in nature at least once a day. Take off your shoes, yes, even if it is cold out. Feel your feet on the earth and imagine you are a tree, and your feet have roots that bury deep within the earth. This is how you 'connect'.
Picture the roots growing and getting deeper into the earth. Thank the earth for her gifts and ask for her to speak to you. You might feel a slight tingling in your feet and body! If you do not initially, eventually you will. Just keep practicing, even if you just start with a few minutes per day.
Once a day, also meditate. Turn off all electronics and do not be disturbed. Start with a few minutes and work your way up. Clear your mind of everything: every worry, every to-do list, every pain in your body. When a thought appears, put it on a cloud and 'watch' it drift away, and then refocus to 'nothing.'
If it helps, try and 'hear' your heartbeat. Concentrate on hearing yourself breathe. If you are outside, which is best, try to hear the leaves rustle or the sound of birds. This will take practice, but this will allow messages to come in from spirit. Spirit will not be able to speak to you if you have a many other thoughts and worries going through your mind.
If you must, cover your eyes with a blindfold or anything else, to keep you from opening your eyes. Try and 'see' colors or shapes or patterns. Concentrate on that. This will also take practice, but do not give up.
After you master at least fifteen minutes of meditation, have a pen and paper nearby and write down every thought that comes in, every image that you see, every color or number that you see without thinking about it. You will be amazed what may come through!