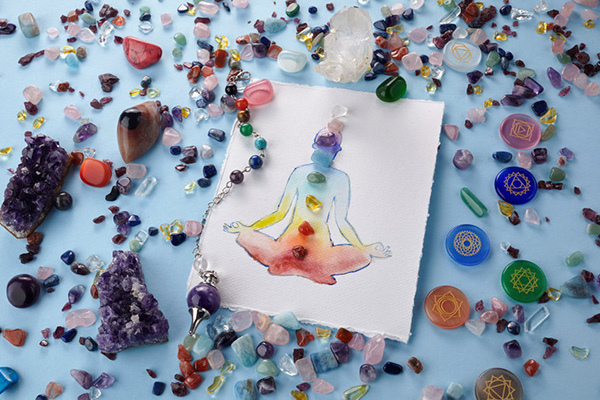 I use stones to change the mood in a room, to set intentions, to retain information, to direct energy, to shift patterns. The ways to use stones are as many as there are stones.
You can use just one, or a combination to get just the right results. You can put them on a charm bracelet, in a bowl, on the coffee table. One time, I wire wrapped 30 of them and hung them from a foot-high Yule tree in my tiny studio apartment.
While I was learning how to use stones, I hit a tough time in my life. One night I decided to go out with some friends and on the way out the door grabbed a stone from the table, didn't know why, didn't ask.  During the evening I felt what I can only describe now as a shift in balance.
When I got home, I was listening to my answering machine and got to a message from someone I had just disconnected from.  When I counted back the time, I realized he made that call when I felt the shift, and the stone I grabbed was a star ruby, which is useful in psychic protection.
My home is littered with crystal balls, polished and unpolished quartz crystals, amethyst clusters, geodes, and all of them have their own story.
Here's the list I currently use to decide which crystals and stones to use. This is a work in progress, and I'm constantly adding to it. Use it to make some memories of your own.
AGATE (variety of colors and tones) – Strengthens body and mind; facilitates chakra work according to colors of stones.
ALEXANDRITE – Aids external and internal regeneration; soothes the nervous system.