When You Are Ready, The Answers Will Come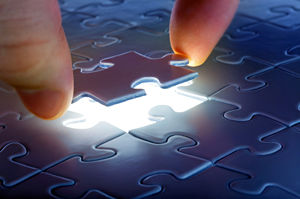 Often times we are at a crossroad and life changes depend on our actions. For example, we are with a person we love, who cheats on us. We call for a psychic reading about that person and our future with him or her. So if you can accept the cheating, there is one reading. If you are willing to put your foot down, that is another reading. Psychic readers cannot make up your mind for you and cannot be strong for you.
We are here to do two things while we evolve as a soul having a human experience: to have fun and to learn. Sometimes we get to do both together. The learning part can be difficult.
Remember that learning means we need to hear, see and experience what we don't know. Sometimes readers can open that door, but only if there is an indication from the person that they are indeed willing to consider opening a door never before opened.  If the person is not willing, the psychic has little choice but to discuss what the person can face, not what he or she cannot face.
It is only when we silent the blaring sounds of our daily existence that we can finally hear the whispers of truth that life reveals to us, as it stands knocking on the doorsteps of our hearts ~ K.T. Jong
People all over the world love the film about the Law of Attraction, The Secret. But there is no magic there. If you say you want love, but are willing to accept someone who lies and cheats, then you will attract what your actions, and your subconscious verify as your inner truth.
You will not and cannot attract something to you just by saying the 'right' words.  We often have to change and heal, to then attract a different pattern into our lives. For example, to be loved by someone in a kind and honest manner could bring up issues of low self-esteem such as the fear that if someone good doesn't love you—that would hurt ten time worse than if a cheater walked away from you. The latter you can justify and say, "Good riddance!", but the first example leaves you vulnerable to really getting hurt in a deeper manner.
So be careful you are not calling to hear what you want to hear. We say when the student is ready, the teacher appears.  We can also say when you are ready to hear on a deep level, you will ask the right questions.
About The Author: Nonna

Nonna lives in Southern California, and is a professor of psychology and a teacher of psychic development, energy work and meditation, who has recently finished her PhD. She has been a counselor for both humans and animals for thirty years, removing energy blocks through her expertise in the spiritual arts. She also has numerous years of study and practice with classic psychological therapeutic models, family work, twelve-step processes, nutritional and body/mind/spirit healing, complementary, alternative, and quantum medicine. Nonna is brilliant at unearthing the gems in every client's soul and polishing them to a fine finish. To release your own soul's sparkle, contact Nonna at PsychicAccess.com.