Living With Spirit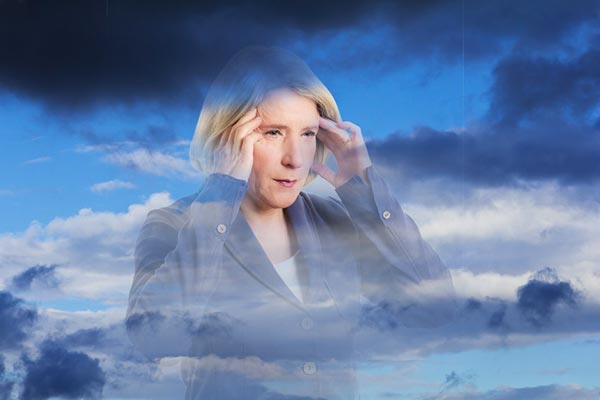 People ask me what it's like to 'live with spirit.' They wonder whether I can read minds or whether spirit is constantly speaking in my ear. I think sometimes they envision a little angel on my shoulder, chattering in a non-stop staccato, as I go through the day.
The simple answer is that I am no different from anyone else. Spirit does not come forward without reason, unless I specifically set out to do a psychic reading.
Aha! So what does 'without reason' mean? Well, there have been times when I have been very glad of my connection to spirit.
When they want to, they can interrupt my thinking, just as if they were sitting right beside me. That can be handy when there's a warning to be had.
One time, while driving along a 16-lane highway, I suddenly veered from the core lanes into the collectors without a lot of warning for the friend who was following behind me. She knew this driving maneuver was unlike me but she had a feeling that she knew what might have caused the quick switch.
When we got to our destination on the other side of the city, she said with a big grin, "Next time, could you ask your spirit guides to give me a bit more notice before you change lanes?"
It was only then that I realized what I had done. Without questioning the source, I had automatically followed their instructions  and, as a result, we made excellent time across the city and did not get stuck behind a major accident that had just occurred further ahead.
For the spiritual being, intuition is far more than a hunch. It is viewed as guidance or as God talking, and this inner insight is never taken lightly or ignored ~ Wayne Dyer
There have been times, too numerous to mention, that I have instinctively slowed down for no apparent reason, only to see a friendly police officer with a radar gun pointed in my direction. My passengers have been mightily impressed with my amazing insight. Little did they know that I was just following the suggestion made by one of my 'invisible friends'. The more you trust your intuition, the more empowered you become, the stronger you become, and the happier you become.
Gisele Bundchen
About The Author: Monica

"What you think about, you bring about; what you believe, you become." This is Monica's philosophy, derived from her twenty-five years of experience as a Clairvoyant, Light Worker and Medium, living in Ontario, Canada. Monica has been a guest speaker at various Spiritualist churches, conveying Spirit greetings and messages from loved ones during Sunday services, All Mediums Nights, Healing Services, Meditation Services and special fundraising events. She's been an advisor to several international business leaders and connects with all of her clients on a level of love light and empathy. She delivers messages containing ideal outcomes and positive solutions with the help of her guides. If you'd like Monica to help shape your destiny, you can find her at PsychicAccess.com.


This site uses Akismet to reduce spam. Learn how your comment data is processed.