Past Lives And Psychic Development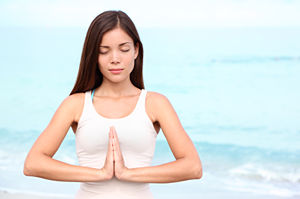 No matter how psychic we are (or think we really are), we are not! We all have a lot more to develop, and learn. The Universe is virtually endless, and so we are too. When I think about this it is truly mind-boggling!
There are a lot more of ourselves than we realize. After we go cross over into spirit, at the end of each lifetime, we understand more about our life paths, and such.
As of lately, I have been ill, I really don't like to think of myself as ill, but I have heart and stomach problems. I am working on myself, psychically, while physically listening to the doctor, and do what I have to do.
You see, one lesson I must teach is that when we are physically sick, we should not just rely on the spiritual. We must also rely on a physical doctor. Everything works hand in hand, with each other.
I live my life until I start the cycle of my dreams, then I leave and search for you until I die. When I come back,I live to remember, I live to find you ~ Molly Bryant, Wandering Souls
I have been working on past lives and I have been meditating a lot lately. Before I sleep, I ask my Higher Self, or subconscious self, to give me information about my former lives while I am in the dream state. It is fascinating. You know how we dream and forget the dreams when we awake? Well, these dreams seem to hang in our memories, and they come up in our memories throughout the day.
Recently, I dreamed of a busy, happy lady, walking through food markets, and all kinds of crowded markets. She looked like she was wrapped up in beautiful violet material. I saw a mark on her third eye. She was smiling, waving hello to everyone! Everyone was calling her "Anika". I swear I never heard that name before, but it did sound like me!
I will continue to work on this. I guess my higher self thinks it's time to learn about her. As I learn more, I promise to keep you informed by posting an update here.
I really do believe that the more we learn about ourselves, while in the physical body, the more progress we make. First, for ourselves, and also for others. I believe that while we are on the psychic path, our mission is to inform humanity to progress themselves also. This may not answer our basic questions of "does he or she really love me" But, this may help to lead us to our true loves or soul mates) and more. It guides us to the twin ray of our self. I had the gift of meeting my twin ray. It really feels like the other side of your own heart. It is not pleasant, when they leave, but you really know they are part of you.
About The Author: Gabrielle-Claire

Gabrielle-Claire is basically a spiritualist psychic reader. She gives the messages that her guides are giving her. She is also a gifted psychic healer and works with a senior member of the Aquarian Foundation. She gives readings and healings at her home, and also at a shop near to where she lives. You can have a reading from her at Psychic Access.com.