Are You Ready For A Psychic Reading?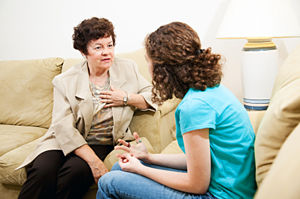 Psychology and readings sometimes go hand in hand. There are also times when you may just need some plain, good old common sense – not a reading. For example, if your loved one has an addiction problem, why do you need a reading? Better maybe to get to a support group, go to Alcoholics Anonymous (AA) or Al Anon, or see a therapist.
Readings help identify issues, but then you have to be willing to do the work. Psychic and mediumship readings do not make magic happen, or make a cheater loyal, or sober up an alcoholic. Readings can confirm your suspicions, but then you have work to do.
It does not matter if you decide to stay in the relationship or leave. If you stay, you have to develop skills to deal with the shortcomings of your loved one. If you leave, you need to figure out why your radar picked out this person and if your radar needs a 're-boot' and readjustment.
Common sense is the knack of seeing things as they are, and doing things as they ought to be done ~ Harriet Beecher Stowe
We are here on earth to do two things – have fun and learn. Sometimes we get to do both at the same time. If a psychic reader tells you that the next man or woman is not 'the one', deciding to not proceed with any relationships until you do find 'the one' will get you nowhere.
If 'the one' isn't coming into your life yet, it is because you are not ready and the time is not right. But Spirit is meanwhile sending you someone to help you learn, evolve and get ready for 'the one', and to help you have fun and enjoy life. So accept what Spirit is sending as the next step towards your desires and goals. Readings should not be, and cannot be used to develop control freaks.
Sometimes people do not want to hear certain truths, in which case psychics can only discuss what you are ready or willing to hear. So be careful that you are not calling a psychic simply to demand that your fantasy be reinforced. Be sure that before you ask, you are willing to hear, and willing to do the work asked of you by Spirit.
About The Author: Nonna

Nonna lives in Southern California, and is a professor of psychology and a teacher of psychic development, energy work and meditation, who has recently finished her PhD. She has been a counselor for both humans and animals for thirty years, removing energy blocks through her expertise in the spiritual arts. She also has numerous years of study and practice with classic psychological therapeutic models, family work, twelve-step processes, nutritional and body/mind/spirit healing, complementary, alternative, and quantum medicine. Nonna is brilliant at unearthing the gems in every client's soul and polishing them to a fine finish. To release your own soul's sparkle, contact Nonna at PsychicAccess.com.


One Response to Are You Ready For A Psychic Reading?