There Is More To Life Than Evil Spirits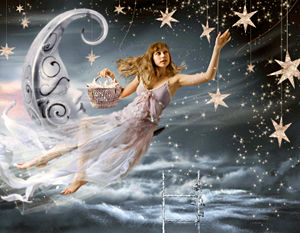 I do believe there are so-called 'demonic entities', but I think of them as 'low on the totem pole spirits'. Our mission during this life on earth is to progress towards becoming higher spiritual entities.
There are seven classes of spirits, as we work our way up. Should we get involved with the low spirits, then we do need to get rid of them. But we should also aim to steer them in the right direction. I really feel that, yes, some spirit entities are malevolent, but many truly want this direction from us.
One of the simplest ways to tell the difference between a malevolent spirit, and one who is trying to go the right way, is when we think of curse words when dealing with certain situations, it can be a sign that a malevolent spirit is trying to do its number on you! So, when this happens, just let them go. I always say, "Oh oh, please take yourself somewhere else! This is your thought, not mine". This strategy does work.
I have had dreams and I have had nightmares, but I have conquered my nightmares because of my dreams ~ Jonas Salk
The opposite is also true. Sometimes we have beautiful thoughts coming from progressed, higher spirits, who work as our guides and offer us protective energies.
We must pay attention to our dreams also. Spirit entities – whether good or bad – do try to communicate with us through our dreams. Remember, there is a lot of symbolism in our dreams. We are usually not going to have clear messages telling us "yes, do this" or "no do not do that". But we will dream about certain situations, colors, thoughts and words with lots of symbolic meaning.
For example, I recently dreamt that I was painting a ladies room! I painted it pink, to cover the walls that were originally painted black. I remember talking to a friend of mine, while I was covering the black paint with pink paint. Then I woke up. Well, it does not really take a Rembrandt to figure this one out! I leave it up to your interpretation.
So, as I often tell some beautiful people that I have read for, pay attention to your dreams. Our higher spirits will, and do communicate with us.
About The Author: Gabrielle-Claire

Gabrielle-Claire is basically a spiritualist psychic reader. She gives the messages that her guides are giving her. She is also a gifted psychic healer and works with a senior member of the Aquarian Foundation. She gives readings and healings at her home, and also at a shop near to where she lives. You can have a reading from her at Psychic Access.com.


This site uses Akismet to reduce spam. Learn how your comment data is processed.