The Importance Of Your Name In Numerology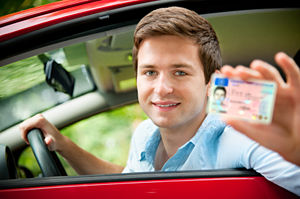 Our birth name gives us information on how we have chosen to experience life this time around. We can choose to come in shy, or confident, ambitious, or seeking serenity.
We choose an experience to have as a soul – a soul having a human experience – in order to grow and learn and expand. We learn best through experiences.
Our birth name has an inner energy: how we choose to feel about ourselves and our life experience internally, and how we process our experiences internally. It also has an outer energy: how we have chosen to be seen by others, in this life.
So, we may feel shy inside, yet others see us as a pillar of strength. We may feel compassionate on the inside, yet others see us as arrogant. We may feel compassionate on the inside, and be seen as the same to others. The combination of inner and outer draws our life lessons and gifts to us, for us to experience in this life.
People's fates are simplified by their names ~ Elias Canetti
Knowing more about our choices can help us put our experiences in a context, where we can than respond in a more harmonious fashion. Sometimes we see ourselves as victims. Understanding the choices we made, via numerology, can make us proactive in our viewpoint.
When we change our name, it is like changing how we dress. For example, if you are jeans and tee shirt person, people treat you a certain way, and you in return tend to react accordingly and it becomes a pattern. If you then started to wear expensive designer suits and a gold watch, people would definitely react to you differently, and treat you differently. In response, you would begin to also change your behavior and perhaps even how you feel about yourself.
Changing a name is like changing how you dress. It does not change who you really are, but it does have an enormous impact on the energies you attract. Numerology is an excellent tool to use to identify and work with the energies of a name change.
About The Author: Nonna

Nonna lives in Southern California, and is a professor of psychology and a teacher of psychic development, energy work and meditation, who has recently finished her PhD. She has been a counselor for both humans and animals for thirty years, removing energy blocks through her expertise in the spiritual arts. She also has numerous years of study and practice with classic psychological therapeutic models, family work, twelve-step processes, nutritional and body/mind/spirit healing, complementary, alternative, and quantum medicine. Nonna is brilliant at unearthing the gems in every client's soul and polishing them to a fine finish. To release your own soul's sparkle, contact Nonna at PsychicAccess.com.