Prayer From The Heart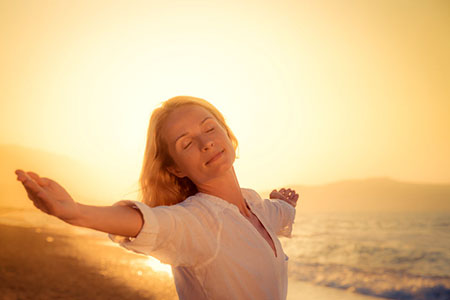 The world beyond the veil is a complex mystery to us mere mortals. When some mediums or channels try to explain the spirit realm it can sometimes be difficult to understand what they are trying to convey. Thankfully there are authors like my hero, Allen Kardec, the founder of modern spiritism. He has paved the way to a greater understanding of the spirit realm. In my opinion Kardec was a very gifted medium who really had everything 'right on' and in his books he explains the Other Side in an easy to understand way.
There is one specific Allen Kardec publication that is one of my favorites and really worth reading. It is titled Collection of Selected Prayers (1975). In this book he explains that when we pray we should not just repeat a standard formula of prayer that we always use, because it doesn't really mean all that much.
Instead he suggest that we should always pray from our heart, and elevate our heart towards the much happier 'spiritual regions.' When we do this, we progress our soul growth and find true inner peace and tranquility. It can also heal our mind and body.
Kardec explains that "the form means nothing but the thought is everything. Say your prayers in accordance with your convictions and in the manner which is most agreeable to you since a good thought is worth more than numerous words which do not touch the heart."
Kardec also teaches that prayer can be for all moments and occasions, without needing to interrupt our daily activities. It is not so much about when or where we pray, but the manner in which we pray. "You can be sure that just one of these thoughts, if sent from the heart, is listened to by our Celestial Father even more than those long repetitious prayers said out of habit and almost always without any determined motive behind them, only because the habitual hour is calling mechanically," he wrote.
Prayer is a spiritual law which cooperates with the mind of God. It has more in it than merely petition. It clothes itself in reality and power, with the force of God Himself. It is an attitude of spirit and mind. Language is secondary in true prayer ~ John Evangelist Gossner
"Prayer is always acceptable to God when dictated by the heart for the intention is everything in his sight; and the prayer of the heart is preferable to one read from a book, however beautiful it may be, if read with the lips rather than with the thought."
Thus, when we pray for something, or for whatever reason, we shouldn't just repeat the usual incantations with no feeling or thought. We must aim instead to elevate our spirit selves to God. We must pray for the goodness and  purity of our souls. By approaching God like this we will receive what we need for our highest good. What will your prayer from the heart be today?

About The Author: Gabrielle-Claire

Gabrielle-Claire is basically a spiritualist psychic reader. She gives the messages that her guides are giving her. She is also a gifted psychic healer and works with a senior member of the Aquarian Foundation. She gives readings and healings at her home, and also at a shop near to where she lives. You can have a reading from her at Psychic Access.com.