Protecting Our Gifted Children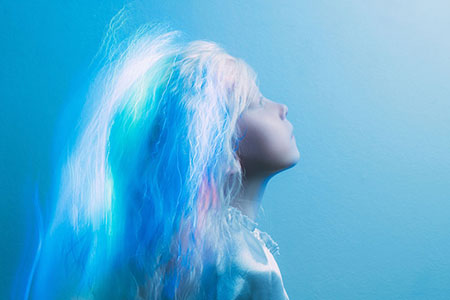 I am deeply concerned for the well-being of the gifted children of our world – the born psychics and healers of tomorrow. Some call them the Star Children, or the Indigo, Crystal and Rainbow Children. They are the New Children for a New Age, but I fear we may be losing some of them due to neglect and abuse.
Most of these children are born highly sensitive, intuitive and intelligent. They also know from a very young age that there is a special mission that they have been called to in this lifetime, that they have a special purpose.
But many of them are misunderstood, abused and bullied because of it. I believe the true statistics may be staggering. Some are severely neglected or psychologically maltreated, or they are diagnosed with all kinds of disorders and then heavily medicated.
It is my belief that these gifted children are not in this lifetime to work out their karma, in order to progress their souls. I do believe that they are highly evolved souls, sent down to help the souls of the parents and communities they were born to, and to heal the society in which they live. These children have a lot to offer and to teach to the universal consciousness of mankind.
I remember a specific gifted child from years ago. When I was 16, I had a job as a cashier in a department store. Almost every day, a mother and her daughter, who was about age nine or ten, would come into the store. This poor child would come there covered in black and blue bruises, and many scratches on her body, sometimes even black eyes.
I recognized her as being special the first time I saw her. I was always nice to this child, and it looked like she truly appreciated this. I prayed and prayed for her; for her to get away from the source of her abuse. Lo' and behold, a few months later she was taken away from her parents and put into foster care. She spent some time in a hospital to heal, with a very good doctor. I was so relieved for her.
Every child comes with the message that God is not yet discouraged of man ~ Rabindranath Tagore
About two years later, she came back to the store quite a different young lady. I was joyful, because now she had so much more self-esteem. She was clearly happier, and I was happy for her. I thanked God for listening to my prayer.
A special spiritual prayer of protection should be devoted to these kids by all of us on a daily basis. And we need to actively step up and protect them whenever and wherever we can. For I believe our future world will be a dismal place without them.

About The Author: Gabrielle-Claire

Gabrielle-Claire is a spiritualist psychic reader who channels the messages her Guides provide. She is also a gifted psychic healer who has studied with some of the finest metaphysical teachers, including a renowned healer of the Aquarian Foundation. Through her connection with the evolved souls of her Guides and Ascended Masters, she is able to put all of her numerous skills and gifts to great use, providing answers and healing energy to clients, and helping them to find their own hidden talents and abilities. You can have a life-transforming reading with her today at PsychicAccess.com.