The Law Of Relativity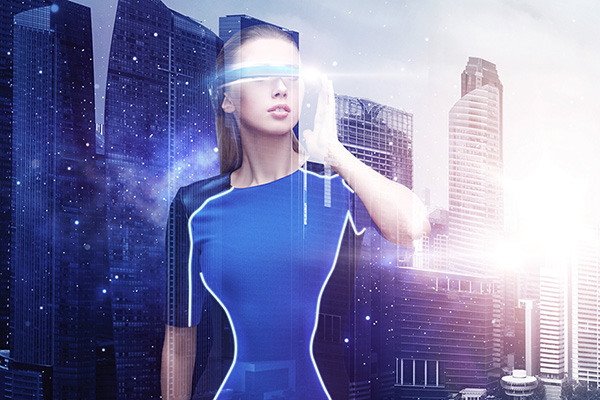 Everything you experience in your daily life is relative, because everything in the universe is neutral. It is up to us how we choose to think, feel and respond to life and the world around us. The meaning we attach to everything comes down to our personal perspective and perception.
This metaphysical truth is known as the Law of Relativity, one of the Universal Laws that govern our daily existence as spiritual beings on a human journey. Applying this universal law in our life empowers us to better understand and navigate life's many ups and downs with greater resilience, acceptance and inner peace.
For example, if we're feeling that others are happier or luckier in life than we are, it is because we are comparing our circumstances with someone else's. It is based on our own limited perspective. Instead, it makes more sense to focus on our own path and be more appreciative of the blessings in our own life.
Consider the beloved fairy tale of Goldilocks and the Three Bears. In the story the bears' porridge is either too hot, or too cold, or just right. But the porridge that is too hot for Goldilocks, is just right for the papa bear, and the bowl that is too cold, is perfect for mama bear. How we like our porridge is relative to how others may prefer theirs.
What is right for us may not be right for the next person, and what is great for them may not suit us at all. Moral of the story? If we are dissatisfied with aspects of our own life, we might consider looking at it with a new set of eyes. There are several sides to every story. In the end, it is up to us how we choose to see it.
Never compare yourself to another. Do not judge books by their covers and do not assume that others are always better off, unless you have walked at least one mile in their moccasins! Always remember that every person you envy or compare yourself to has their own life story, with their own joys and struggles, and their own path.
Life is all about perception. Positive versus negative. Whichever you choose will affect and more than likely reflect your outcomes ~ Sonya Teclai
The Law of Relativity teaches us that we can choose to be our own worst enemy, or strive to seek our highest good. When we accept that everything is relative, neither good or bad, nor perfect or flawed, we become masters of our own destiny. Our inner strength, self-worth, and confidence grows, and we experience greater inner peace and acceptance, because we understand that life is ultimately how we choose to experience it.
We have the free will to make everything in our life better or worse, bigger or smaller, higher or lower, negative or positive. If you look at your life and don't like what see, then maybe it is time to take a look within. When we look at life with our 'inner eyes,' we soon learn that what our 'outer eyes' choose to see often does not comply with the eternal grace of the universe. If you truly look within, you will soon see that all is relative.

About The Author: Sheri

Sheri is an international psychic and angel reader who provides clear answers on finance, career, relationships, manifesting your dreams, and working-out the kinks of life. Since 2004, Sheri is the owner on an International Spiritual Healing Centre where she runs her Reiki practice - either working on clients or teaching them the levels of Usui Reiki. She utilizes her office space for readings that are conducted via mail, phone, chat or live. Since 2008, she's honed her gifts on various psychic service websites, where she's provided telephone, chat or email readings. She also works on a spiritual network for people who have suffered horrific loss, applying her own first-hand experiences with such tragedies. Sheri's work has been described as honest, compassionate and life-transforming and she would like to see all of her clients soar free to a higher level of spirituality and growth, and exponentially change the world to the best it can be. You can get a psychic reading from Sheri at PsychicAccess.com.