The Power Of The Pause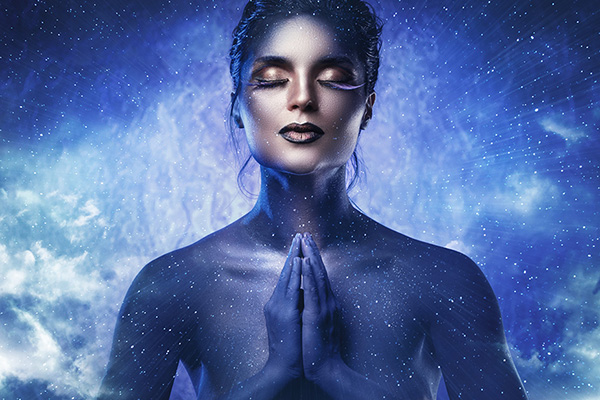 They say when a conversation goes quiet, it means an angel is passing by. There is much wisdom in this old saying, because a pause in our thoughts, words and actions can be a powerful spiritual intervention. In a world where we feel pressured to constantly think, speak, and act, we stand to benefit much from honoring the power of the pause.
A mindful pause can bring about magical outcomes if we learn how to use it to our advantage. I know of many times in my own life that a temporary break or silent reprieve has brought much comfort and insight. I have also learned that taking a pause often creates an opportunity for spirit to step in and take charge to protect us from ourselves.
A pause can come in the way of a sigh, or a moment of contemplation, or simply staying silent, or walking away, or taking a timeout from a thought process or activity that is not serving your highest good.  A meaningful pause can even be a simple yawn! According to neuroscientist Robert Provine a yawn signals a change in our physiological state when our body and mind transitions from one state to another, for example from anxiety to calm, or boredom to alertness.
Once you become aware of the power of the pause, and begin to harness it in your everyday life, you soon see the magic it can bring. For example, my husband can't stand it when I interrupt him when he's telling me something. As an intuitive I tend to be a step or two ahead in conversations. Because of this, I have the unwelcome habit of jumping in to 'help' others with their trains of thought, finish their sentences for them, or interjecting a 'better way' for them to articulate their thoughts and feelings.
Practice the pause. Pause before judging. Pause before assuming. Pause before accusing. Pause whenever you're about to react harshly and you'll avoid doing and saying things you'll later regret ~ Lori Deschene
Once my husband made me aware of this, I began to consciously remind myself during conversations to pause and focus on truly listening, instead of allowing my impatient foreknowing to jump ahead. So what if I already know what he is going to say? What truly matters is that he feels seen and heard in the moment! Once I started doing this, our conversation instantly became much more productive, with less tension and misunderstanding.
There are so many areas of our lives where we can implement a meaningful pause. Giving someone else the opportunity to shine, when we could've taken the reigns, is a very noble pause. Stopping and reconsidering your words before blurting out a response during a heated conversation is a wise pause.
It's not only moving that creates new starting points. Sometimes all it takes is a subtle shift in perspective, an opening of the mind, an intentional pause and reset, or a new route to start to see new options and new possibilities ~ Kristin Armstrong
Taking time for ourselves is another powerful pause. In fact, slowing down more often in this hurried world is a healing pause more of us desperately need. Meditating is a pause. Praying is a pause. Taking a moment to breathe and tap into your inner guidance system is probably the most empowering pause available to us.
To clearly hear our inner voice, our higher self, our guides, angels and ancestors, we must take a pause. The most profound wisdom and guidance from God, Spirit, Source, the Divine is not found in the noise of our own plans and opinions, nor the hustle and bustle of the world around us. The prophets, saints, yogis, and gurus have always known this. True spiritual wisdom is found in the silent breaks and pauses between the human clatter.

About The Author: Amy

Amy resides in Arizona, but through her extensive travels, she has accumulated much knowledge and love for other cultures. She is a member of the Southwest Tarot Readers Association and follows her local Arizona chapter of Astrology. Amy has been a featured guest on metaphysical radio shows, she's provided readings at conferences and corporate events, has delivered lectures on developing your own psychic abilities, and she has shared her expertise on Tarot and Astrology, having earned her certification in both disciplines. Amy grew up seeing orbs and feeling energies but brings over twenty years of practical experience to the table as an accurate Psychic, Tarot Reader, Astrologer and Medium. She has read for hundreds of clients, including one very high-profile crooner! She is always expanding her metaphysical tool belt, offering her clients many delights on her magical menu, including channeling, dream life interpretation, crystal healing, and past life exploration. If you'd like a powerful reading that will also empower you to lead a happier, more rewarding life, you can find Amy at PsychicAccess.com.


This site uses Akismet to reduce spam. Learn how your comment data is processed.