Ascending From Our State Of Karmic Poverty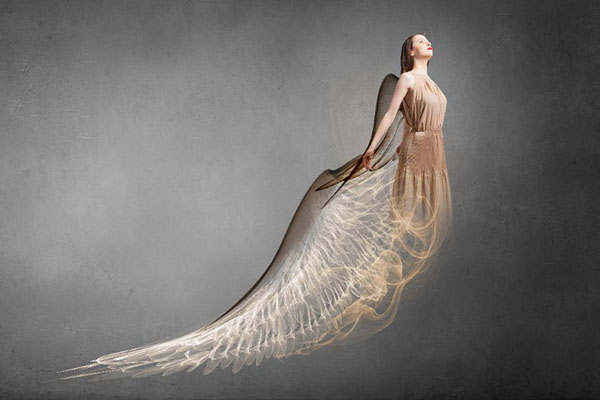 We are all 'karmic sponges' at this critical time in human history. God, Source, Spirit, the Universe is holding us accountable now for the karmic buildup that has accumulated over the past 2,000 years and beyond in our ancestral lineages.
This is a very difficult time of transition for humanity, but if we implement spiritual self-care daily, we can sanctify our own karmic load. Not incorporating daily spiritual self-care proportional to one's personal karmic burden, weakens our power and soul growth.
When I notice that it is becoming overwhelming for me to deal with daily work and life challenges, then I know it is time for me to scale up my spiritual regimen. For me this includes a daily prayer to my Higher Power: "God, this is the best I can do today. I know tomorrow will take care of itself, as I continue my ascension journey. Please sanctify my mind, body and soul beyond what a mere mortal can accomplish in one day."
Also, when I recognize I need to cut etheric cords with those in my life who don't deserve my presence, I rise to the challenge and invest the energy instead in proceeding to the next step in my assertion with others.
Remember, each step on your ascension ladder is a small distance upwards.  Some of us need smaller intervals between steps, while others may take larger chunks at a time.  It doesn't make the small stepper less worthy of the journey.
Humility, combined with creativity, gratitude, and a joyful spirit, is what invites healing and abundance into our lives. It also liberates people from their self-destructive addictions, lusts, and excesses.
We are not the only ones affected by our recovery. The spiritual awakening heals the world one person at a time ~ Marta Mrotek
When the toxic energy imprints of our generational karma is cleansed and sanctified, we open ourselves up to the God-consciousness at a much higher vibration and we become able to truly empathize with those who continue to struggle. As lower vibrational souls see us shine, while retaining the empathy and etheric cords of our past, they are drawn to us for healing. We then have the strength to keep on shining and have no self-righteous interest in judging the foibles of others!
Now, we will not become perfectly enlightened or sanctified on this current journey. But that is okay! Our residual karma absorbs equivalent and abundant dharma to offset the negative, and eventually it lifts us out of the state of karmic poverty we were born into. Let us continue to ascend as the way showers of love and light in the dawning of this new age, like the phoenix rising from the ashes.

About The Author: Esther

Esther knows the best way to survive trauma is to keep looking for the positives in life! She left a successful career as a pharmacist in 2017, to help others see their way through the darkness. She honed her psychic gifts and developed strong counseling skills that helped thousands. She hosts her own radio show on Wednesdays and has been a sought after guest on other programs. An expert in Astrology and Tarot, she maintains a list of 250 personal clients, she's served over 2000 clients from all walks of life, and has dispensed accurate information and insights to those in need. She uses a holistic approach that allowed her to deal with her own serious illness and avoid an organ transplant! In life, she's conquered pill addiction, divorce, a serious illness and has the life experience to help others overcome their own obstacles too. For over 10 years, she led an education group for psychiatric patients and has an acquired wealth of knowledge in general health and wellness. There's no better door to knock on than Esther's. This gifted intuitive has walked in your shoes and has come out the other side healthy, happy and fulfilled. You can find Esther at PsychicAccess.com.