When Is He Going To Call?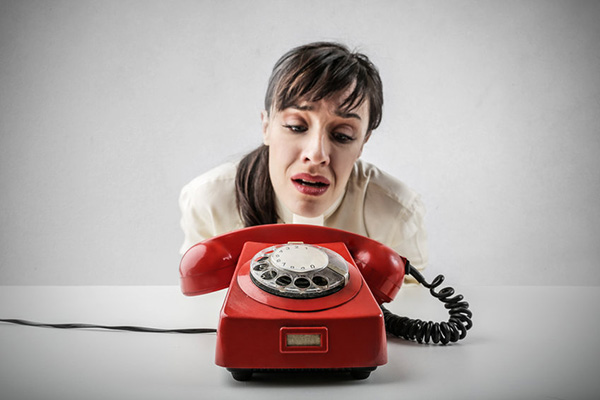 Psychic readings are often requested because a caller is curious about a long-term, on-again-off-again relationship. There is usually a very strong emotional and spiritual bond between them, but limited and uncertain physical world connections.
This type of inconsistent relationship can be very taxing on an individual, both emotionally and energetically. It can be very damaging to self-esteem, confidence, and trust, and may eventually have an effect on other areas of your life, such as career and finances. As the energy of doubt seeps in, one's well-being and functioning is negatively affected in many ways.
I often hear clients in these situations say, "If only he would call!" While it may feel as if the other person has all the power in the relationship, the truth is you always have the power to shift your vibration and impact your own reality. And you always have options. Take back your power.
The best practical approach, but one that is unfortunately used too frequently as a last resort, is to communicate a strong and clear boundary with the other person. It is necessary in this kind of situation to enter into a conversation with the other person about what you need and expect in a relationship. You do indeed deserve to have open, frequent, and honest communication in all of your relationships.
While this is a highly charged topic filled with emotional triggers, it is important to stay as neutral as possible when you do have that conversation. Avoid blaming the other person. If the person is unresponsive, or moves into blame or accusations, then these are important red flags to be aware of.
Next is important to turn the focus on you. Start to examine where limiting beliefs or self-doubt may have 'gummed up' the works. Where did the cascade of unworthiness and insecurity begin that is now being reflected back to you by this person's neglectful behavior. Asking your angels for clarity, guidance and insight will provide a wonderful boost and frequent 'ah-ha' moments that will help you turn this pattern around.
Too many of us are hung up on what we don't have, can't have, or won't ever have. We spend too much energy being down, when we could use that same energy — if not less of it — doing, or at least trying to do, some of the things we really want to do ~ Terry McMillan
Is there hope for the relationship? In most cases I've worked with, yes. By shifting their own vibration to one of a more empowered and deserving stance, many of my clients have been able to transform their relationships. And many others have been able to move on to relationships with partners who are more open and available emotionally, energetically, physically and in communication. Either way you win.
And this is the most important point the Angels wish to bring forward. Whether with this individual or another, your dream of 'Big Love' is very real and capable of being fulfilled. Often it just takes a few tweaks, like the ones mentioned above, to unlock the blocks that have been holding you back from receiving the true love you deserve once and for all.

About The Author: Megan

Megan was born with wide open gifts, experiencing dreams and premonitions at a very early age. She has had 30 years of daily tutelage from Guides, Archangels, Ascended Masters, and the Ashtar Command. Since 1993, Megan has been providing honest and compassionate readings and healings, starting with friends and family, then transitioning to a professional practice, in 2006. She's certified in various psychic and healing methods, including Reiki, Angel Work, and specializing in relationship readings, giving detailed info on how long a relationship will last, whether the partner is honest, and what their intentions are going forward. Megan has accurately read for clients around the world. She is very proud and grateful for her client loyalty and has a long list of devoted clients who have worked with her for years, many since the inception of her practice. To get a life-changing psychic reading with Megan reach out to her today at PsychicAccess.com