Karma, Dharma Or Lesson?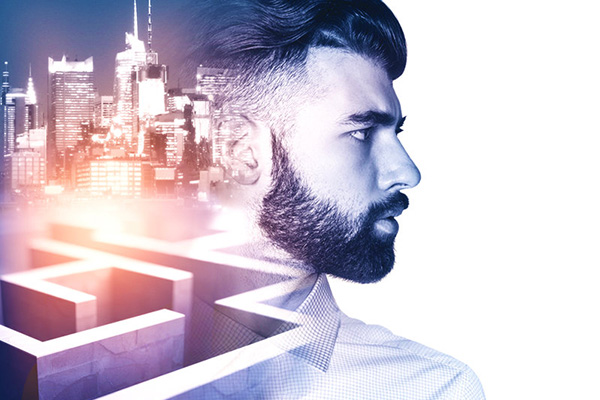 Karma is defined as the sum of our actions which will determine our fate or destiny. I choose to see karma as a reprimand from the Universe. We can see how people who are uncaring or cruel in their words or actions will suffer a fate similar to the those they have been unfeeling towards.
A good example of this is Scrooge. Mr. Scrooge was a slave driver, never had a good word for anyone, saw the worst in every situation whether it benefited him or not. The ghosts who came to visit him in the night showed him what his fate would be because of his thoughts and actions.
Dharma is defined as the principles that regulate the cosmic order or purifying the souls of human beings.  I choose to see dharma as the other side of karma. That's not to say that karma is negative, but that dharma is more positive, and the more we strive for the positive, the more we live in the light, the more we align with the Universe, the more dharma we incur. The easiest way to incur dharma is to live your life in a "' it forward' sort of way. Do for others just for the sake of doing, not for whatever you think will come to you because of your good works.
Then we have lessons. I believe that when we choose to be born, we contract with deity, spirit guides and certain people to learn certain lessons while we are here in this life.  A lot of times, the relationship is karmic in nature, a situation in a past life that you need to do over, and most of the people involved now were involved then.
I've discovered in my years of reading people that we learn the best about ourselves, our limits, our feelings, our capacity to love, while in relationships with others. Whether sibling, child, parent, co-worker or mate, the lesson learned in the relationship will shape the way we deal with others for the rest of this life, and possibly into the next life.
Karma comes after everyone eventually. You can't get away with screwing people over your whole life, I don't care who you are. What goes around comes around. That's how it works. Sooner or later the universe will serve you the revenge that you deserve ~ Jessica Brody
There are all types of lessons we come here to learn. Sometimes the results of the actions of one or more persons is a lesson for an entire family, for example, a suicide. Sometimes the lesson is for a nation or the world, for example, the Holocaust. Mostly though, the lesson is ours, and almost always involves pulling ourselves out of adversity.
Let's look at Barack Obama. His life as a child was less than idyllic. His father left the family when he was a toddler, and later his mother turned the care of young Barack to her parents. He was one of the handful of African-American children in his school, something he later said he was acutely aware of. Mr. Obama came from very humble beginnings and for eight years, he was one of the most powerful men in the world.
Now let's look at David Berkowitz. He was adopted by a middle-aged couple and raised as an only child. He was often in trouble, although he was also described as spoiled. He was afforded every opportunity for a successful and happy life. Instead, he became 'Son of Sam,' one of the most prolific serial killers of the 20th century.
Above all, I believe that when the lesson is learned it is important to carry it with us, use what we learn to better our lives and the lives of the people around us, and hold our heads high.

About The Author: Indigo

Indigo lives in the Pacific Northwest, her considerable gifts going back many generations, traveling along the matriarchal line. She has always listened to the inner voice of her Guides, and began what would become her higher life's calling as early as tweenhood. Though her inner talents were always powerful, Indigo remains highly active in the outer world, particularly her community, nurturing and feeding her treasure trove of knowledge through study and practice. For 10 years, Indigo ran her own business, servicing 10 or more clients at a time. She's worked on the very best psychic phone lines and websites, honing her craft, and relaying important messages through the snapshot images she receives. She employs many tools, such as Tarot, Astrology, Numerology, to name but a few, and has mastered disciplines that include Shiatsu Reflexology and Touch Therapy. Indigo is a practicing Wiccan for 30 plus years. She's helped find runaway children, assisted clients with PTSD, sexual abuse, bipolar disorder, and abandonment issues. Her personal breakthrough with trauma linked to past-life incarnations eliminated negative blockages holding her back. Her own inner work has afforded clients the same great opportunity to release their own blockages and to find the peace and happiness they crave.
You can get a reading from Indigo at PsychicAccess.com