JOMO – The Joy Of Missing Out!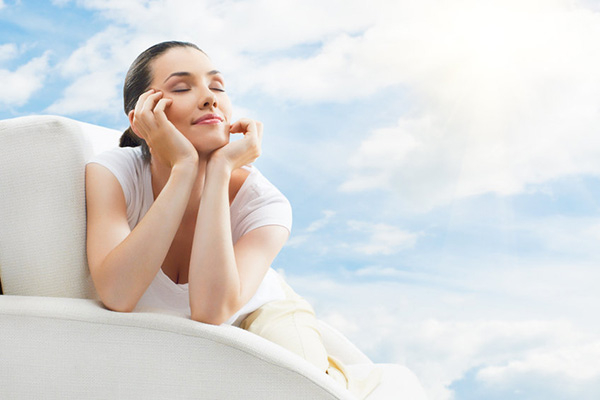 I'm sure you have heard of 'FOMO' or the 'fear of missing out.' Well, let me introduce you to its counterpart: JOMO, or the joy of missing out! No, it's not something I invented. Both these trendy acronyms were added to the Oxford Dictionary several years ago.
According to the Oxford Lexico Dictionary, FOMO is the "anxiety that an exciting or interesting event may currently be happening elsewhere, often aroused by posts seen on social media."
We all experience some level of FOMO in our modern lives, due to our constant exposure to online news, streaming services, and social media platforms. Most people are constantly glued to their phones and tablets these days. We feel compelled to have it all at our fingertips, lest we miss something exciting.
But this really does not bring us much joy in the long run.  Instead, it is addictive, exhausting, and can lead to increased anxiety, poor self-esteem and even depression.  We are missing out on moments that we never can get back.
JOMO however flips FOMO on its head! The Oxford Lexico Dictionary describes it as "pleasure derived from living in a quiet or independent way without feeling anxious that one is missing out on exciting or interesting events that may be happening elsewhere." JOMO is all about taking time out from all the digital distractions, busyness, and noise around us.
Spontaneous JOMO happens when our cell phone signal is caught in a dead zone with no service, or the internet or cable goes down, and we decide to go for a walk to look at the stars.  At first, we might feel awkwardly uncomfortable or even panicked, but then we start to focus on what and who is in front of us, or the environment around us.  And suddenly, there is a new sense of peace.  Our senses become more heightened. The world is a much calmer, more beautiful place.
Joy comes to us in ordinary moments. We risk missing out when we get too busy chasing down the extraordinary ~ Brené Brown
But we do not have to wait for forced moments of JOMO. We can create it for ourselves as much and as often as we like. We can begin with small steps and brief moments every day to bring more joy into our lives and not lose so many precious hours by staring into the screen of a digital device.
Consider these joyful possibilities:
The Joy Of Connection
So much joy can be found in being intentional in the way we engage with those around us. Our connection with others lifts everyone up. When we let our love light shine, others feel this. There is a sense of felt goodness. This extends to our pets, plants, people, the environment.
We usually don't realize what someone else is going through, and our vibration and compassion can shift them. The interesting thing, a bit of a miracle, is we don't have to be physically present for this to occur.  We can be intentional with whomever we choose to connect with, no matter where in the world they may be.
The Joy Of Freedom
Saying no to people, events, invitations, or purchases is a powerful liberty we too often do not claim for ourselves. If we take a moment, instead of being too easily persuaded (due to FOMO), we can make better choices and decisions about how we spend our time, energy, and money. Taking the time to respond rather than react immediately gives us freedom to choose. Trust your intuition.
If people sat outside and looked at the stars each night, I'll bet they'd live a lot differently ~ Bill Waterson
The Joy Of Time
When we stop chasing after the FOMO events and things, we have more free time for whatever brings us personal joy.  Just like we do not need to fill every bit of free space in our house with clutter and material things, we also do not need to fill every free moment of our time with activities we do not really need or care for.
Giving ourselves time to breathe freely and not constantly being on a schedule, creates a feeling of ease and joy. Consider creating a 'tech-free' zone in your home, where you are not distracted or tethered to your devices. I have a box where I keep my phone when I turn it off.  I also limit my TV and computer screen time each day.
When we reclaim our time, we can choose how we spend it for our own enjoyment, instead of wasting it, for example, reading other people's toxic social media comments. One of my favorite pastimes is to hang out with my aunt learning to make pecan pies and other sweet treats.  More recently, I discovered the joy of setting up bird feeders and bird baths in view around the house, so we can watch the birds from different windows. Birdwatching is a joy and meditation all in itself.
The Joy Of Living
The way we approach life and choose to live in our everyday life is important.  Being kind, compassionate, and seeing the good in ourselves, other people, and life is transformative. It's all about our attitude and approach. Generally, things go much smoother and joyfully when we choose a better attitude.
Joy gives us a quiet confidence. The joy of living is to appreciate the beauty around us. Sarah Ban Breathnach reminds us of this in her book Simple Abundance. In the words of actress Rosalind Russell, "Taking joy in living is a woman's best cosmetic It's also pretty good for our body, mind and spirit."
The Joy Of Wonder
Instead of rushing through tasks, take time just to be, to daydream, become aware of the many little miracles of ordinary things. This sense of wonder came naturally when we were children. We might have noticed a flower poking up through the grass and then on closer examination we see a four-leaf clover or a ladybug.  This experience is even better when shared. When we leave space for curiosity and exploration it can spark joy in our lives.

About The Author: Maggie

Maggie helps people turn the radio dial up on their vibrations to hear the messages you're meant to receive. It all began as a teen with a dog-walking job in the neighborhood that—if you'll excuse the pun—unleashed Maggie's innate Gifts as a powerful Intuitive Reader. What followed was a rewarding career as a Tarot Reader, Numerologist, Reiki Master, and Angel Card Reader—to name just a few of her remarkable skills. Maggie's accomplishments include on-air co-host for Blogtalk Radio, several published articles on Tarot and Numerology, she's an endorsed reader for The Tarot Guild, and a much sought after Intuitive Reader hired for both corporate and private events. In addition, she has a YouTube channel where you can view and subscribe to her weekly vibes. If you'd like to personally tune-in to Maggie's unique and highly accurate vibe, for yourself, you can find her at PsychicAccess.com.