How I Do Psychic Readings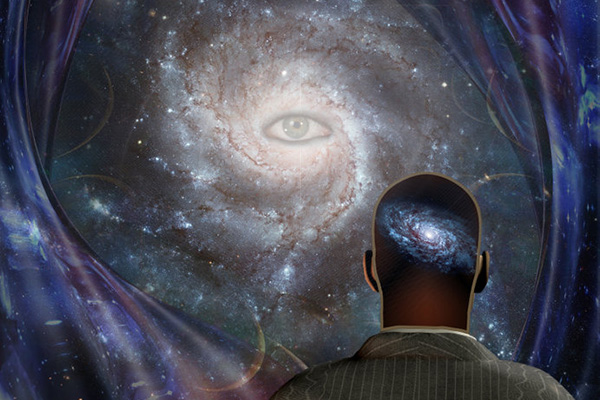 I am often asked how I receive information in my readings, as I do not use any divination methods or tools. I don't know how or why I am able to say what I say in reaction to the question on hand.
It's almost like there is two versions of me (no, I'm not bipolar, nor do I have split personalities). One is the everyday me who lives in this physical world, and the other is my higher self. It is this higher self version of me who channels the information during readings.
I get information is various ways. I spontaneously 'know' things, 'see' images and symbols, 'hear' words and sounds, as well as physical symptoms, sensations, and tastes.
I simply say what I 'get,' exactly as I receive the vibration, notion, energy from the question.  I am not paid as a psychic reader for offer my own personal ideas or opinions. My clients pay for metaphysical insight and spiritual guidance to help them with their life challenges.
Now, how do I get this symbolic information from my mind to your ears, so that you will receive it in such a way that you will understand or identify with it? Well, simply through practice, practice, and more practice.
Psychic reading is like learning to play an instrument. Musical talent alone is not enough. You have to learn to read the music symbols on a piece of sheet music and transform it into sounds through that instrument.
Psychic readers build their personal set of symbols over many years.  For example, for me seeing a 'tree' is about self or home. If the tree is twisted-looking or has wires holding it up, it means the person, or their home situation is not doing so well. If the leaves are brown, there is grief, loss or sadness involved.
I have been a seeker and I still am, but I stopped asking the books and the stars. I started listening to the teaching of my Soul ~ Rumi
Another symbol I often see is a 'bridge.' It is a validation for the client to move forward with faith and confidence. Bridges are about navigating life transitions and successful connections from one stage of a person's life to the next.
I also see a 'crossroads.' This means the client has a choice, or is facing a major life decision. I will then usually also get whether they should keep going in their current direction, or change what they are doing for another, often better outcome.
What a client would not want me to see is the 'black curtain.' This tells me everything that is needed is not yet in place for more to unfold in the current situation. Spirit sometimes withholds information until the right time. We only receive what we are ready for.
I also see numbers to indicate dates and timing, typically as an indication of weeks, month, or years. Timing is however the hardest thing for psychics to precisely nail down, as it is highly dependent on the free will choices and actions of the client and other parties involved. I witness on a regular basis how some people speed up the timing of outcomes through their thoughts, beliefs, and actions, while others slow it down, or even stop progress completely. Timing is fluid and never guaranteed.
The psychic perception…comes from the psychic plane of intuition, which is another stage of our mind ~ Frederick Lenz
I think the most important lesson I have learned as a psychic reader is to trust the random spontaneity of the process. It is vital that I trust what I get, and to share it truthfully with the client. Whatever comes into the psychic's awareness must simply be communicated as clearly as possible.
Finally, whenever you do get a reading do yourself a favor and keep notes of your situation, your questions, and the psychic's responses. Set them aside, and then go back and review it later. Fortunately, when you get a reading on Psychic Access, you can choose to get your reading recorded for free, to listen to again at your convenience for 90 days. You will find that even if you felt a reading your received seemed 'off' or did not make a lot of sense, to your reading most of the time things click that didn't during the reading.

About The Author: Randy

Randy is a Clairvoyant, Empath and Remote Viewer, from Upper Louisiana who discovered and embraced his gifts after a life altering event that took away two of the most important people in his life. This hardworking, detailed and devoted Virgo has worked professionally as a psychic since 2000, and has skillfully applied his talents online, in person, on the radio and at renaissance fairs, psychic fairs, and expos. Randy can see images, symbols and remotely view any situation, clearly connecting his clients with the information he receives. His talents are so accurate and amazing, he's assisted law enforcement in North Alabama and Seattle, and has helped clients, family, and friends to find lost children, relatives and lost objects. Not only a reader, Randy is also a giver, raising money for charities, and helping others to expand their own gifts through teaching and mentoring. If you'd like to find solutions and a clear path, this sports medicine practitioner, athlete, coach, mentor, musician, and highly attuned reader has the all-psychic-pass you need to succeed! You can find Randy at PsychicAccess.com.