Using Candles In Your Spiritual Practice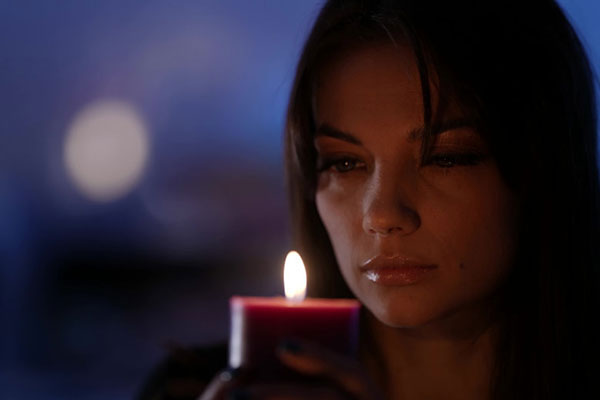 We cannot control our broader environment or the world we live in. But we can be an active metaphysical force in how things ultimately play out in our own lives.
No matter what the circumstances, we are able to bring healing light and the power of prayer into every situation, and thus have a more self-empowered conversation with the deeper layers of reality.
Our mindset and expectations already influence the world around us. But most of us do this unconsciously, without deliberate intention or clear direction. And sometimes we allow our fears and worries run wild, creating dark mirages in our mind that eventually take shape in the material world as mishaps of our own creation.
Writing down what we want for our lives is a positive first step towards becoming a more deliberate manifestor. This is not because writing is inherently magical or spiritual, but because it focuses our minds on setting clear intentions and clarifying what it is we hope to attract.
Working with candles is equally effective. It aids our mental visualization and purpose-making with fire. Fire has always been a powerful symbol and tool in metaphysics, spirituality, and the occult. Candles are traditionally used in many spiritual practices, rites, ceremonies and rituals. Communicating our desires to a candle flame is a magical prayer or meditation technique.
If you are looking to introduce candles into your spiritual practice or energy work, be sure to look beyond the obvious supermarket or gift shop candles. These days, one can find some amazing candles for at metaphysical stores and on esoteric websites. Some suppliers carry several types of unusual candles with diverse shapes, colors and uses. A  modern trend is the so-called celebrity prayer candle that is becoming increasingly popular.
What distinguishes candle from other lights is that it appeals to our soul, not our eyes ~ Mehmet Murat ildan
Many traditional candle shapes are inspired by folk Catholicism and may be offered to a saint. They are widely used in Central and South America, but their origins can be traced to Ancient Italy and the Roman cult of the gods.  Of course, the shape of a candle is connected to its purpose – sometimes it is very obvious and other times highly symbolic. Some of the more unusual shapes and designs I have come across include:
Adam & Eve. To encourage love between couples.
Angel. Spiritual protection.
Book. For learning, wisdom, academic success.
Bottle. To cut back on any vice.
Car. It is used to open the roads.
Corn. To improve a business of any kind.
Dove. To stop negative thinking and obsessing over problems that overwhelm you.
Fist. To promote inner strength, motivation and the will to recover from difficulties.
Garlic. To protect a house or a business.
Hands of the Holy Spirit. To ask the Holy Spirit to intercede for all kinds of requests.
Heart. For love and emotional healing.
House. To pray for the family.
Key. To open doors, especially in finances and employment.
Knot. To 'untie' or unravel a specific problem that refuses to go away.
Padlock. To bring motion into a stagnant situation.
Pyramid. To bring harmony and energy to a home or business.
Skull. It looks ominous, but it is used to clarify the mind.
Sword. Invokes the protection of Archangel Michael.
Tree. To attract prosperity.

About The Author: Paul

Paul is literally living his dream, counseling others from a bustling neighborhood in Buenos Aires, in the very place he dreamt of living as a boy. Born with a Clairvoyance that he desired to explore further, he developed his gifts as an initiate of a prominent esoteric school, studying under the tutelage of a Master who helped him to tap into the Divine Presence through Tarot and the Runes. Paul studied the Qabalah and Ceremonial Magic and founded a research group with some friends, which focused on applying spiritual principles to everyday life. For over twenty years, he has shared his talents and knowledge with others, becoming a sought after teacher as well as a highly valued Intuitive counselor. If you would like the deeper meanings of your situation revealed to you and are willing to journey with him down a path that will give you clear answers and fulfillment in your life, you can find Paul at PsychicAccess.com.