The Soulmate Challenge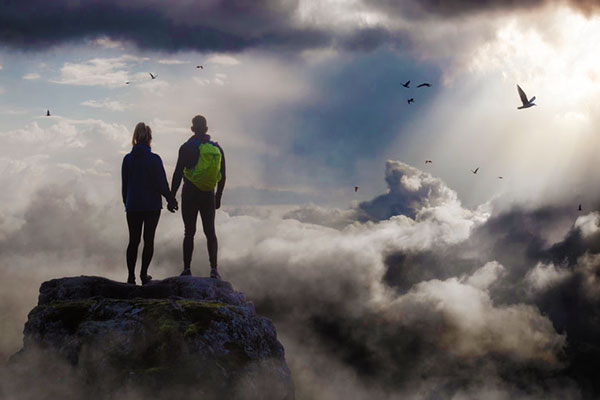 A soulmate is someone with whom we share a deep spiritual connection and special bond.  Connecting with a soulmate is usually an intensely emotional experience.
Typically, we connect with more than one soulmate in a lifetime, because we have a soul contract or agreement with them. Typically, we will have shared many lifetimes of varied journeys, lessons and experiences together with them. Soulmate connections can be found in any type of relationship: romantic, family, friendship, business, or professional.
There is often an instant 'draw' and familiarity when you connect with a soulmate, like you've met before; there is an instant, easy connection.
In the moments of our deepest experience and connection with a soulmate, we connect with The Beloved or The Divine, which we tend to mistakenly attribute to the relationship. Then we are 'hooked, 'thinking the only way we can feel happy, or be complete, is to be with that other person.
It is here that the problems begin for some of us. The 'ego self' takes over by seeking that connection over and over from another.
This is crux of the 'soulmate challenge,' as the source of connection with The Beloved or The Divine always comes from within (not from another person) and the soulmate relationship is merely reflecting that inner connection back to you. The most challenging and growth-oriented soulmate connections is often the romantic partnership.
Therefore, a true soulmate relationship will always bring opportunity for personal and spiritual growth and will push you towards self-reflection and finding inner wisdom. The soulmate relationship provides us a mirror of who we truly are, helping us to recognize and heal our deepest wounds.
 If you accept that a relationship is here to make you conscious instead of happy, then the relationship will offer you salvation, and you will be aligning yourself with the higher consciousness that wants to be born into this world. ~ Eckhart Tolle
So, when we find ourselves challenged, wounded, or even traumatized a relationship, it is empowering to step back, recognize, and allow all of our emotions. We must identify the old wound or repeating pattern that is being triggered. By doing so, we can achieve more control over the flow of our emotions and energy, and how we choose to handle the situation.
By becoming more conscious of our patterns and aware of emotions, we become more aligned with our true self and create more positive, fulfilling experiences in our relationships. This is the true gift of a soulmate relationship. It is up to us to decide to make the most of it.

About The Author: Suzenn

Suzenn is a gifted intuitive reader, channel, counselor and guide, and is currently a staple at two local fairs in Texas, where she currently resides. She has been providing accurate readings for over twenty-two years, and she has followed the synchronicities that have led her to new and exciting territories, outside the norm. Her practice has included readings at a large metaphysical bookstore, at conventions, and for clients on-line, all of which have helped her to cultivate an established client base. Clients include CEOs, fitness personalities, and she's the reader that other psychics go to for advice! Her readings include remote energy sessions, Mediumship, inner child healing, chakra balancing and psych-soma healing. If you'd like to experience a major shift in your life, release past trauma, or just be able to embrace your inner child, you'll not encounter a more caring, non-judgmental, and uniquely gifted reader. You can find Suzenn at PsychicAccess.com.