Align Your Spirit With Prayer And Meditation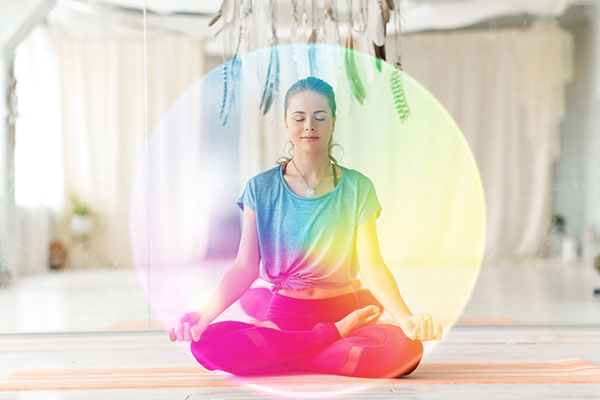 I've heard it said that religion is for people who are afraid of 'going to hell,' and spirituality is for people who have already been there. However, I don't believe either are exclusive; a person can be both religious and spiritual, and a person can choose to be only one, or neither.
Spirituality is in my view a state of mind, a way of life, the way you think about others and yourself, and the way you treat others. All that's really necessary to be a 'spiritual' person is having the faith or belief that there is something greater than just yourself.
I watched a National Geographic documentary once that explained that everything in the world – all the plants, all the animals and insects, and humans – share the same basic DNA at its very core. I feel like any time we acknowledge that there is something bigger beyond ourselves, we are tapping into this entire DNA string, everything that once was currently is, and one day will be.
I therefore see my role on this earth as small, but significant; short, but far-reaching.
I am not a particularly religious person, but for me to be effective when I read for others, I have to be firmly connected to what I call 'The Universe,' or what others might call God, Goddess, Source, Great Spirit, the Divine. And prayer and meditation are how I express my gratitude and ask to be guided.
Both prayer and meditation are powerful metaphysical resources to tap into as part of your daily spiritual practice. I usually combine prayer and meditation, but these are my personal spiritual habits, so do what's right for you. And if it doesn't work at first, keep trying.
Meditation has been practiced since ancient times, it is how you find your center, clear yourself, listen for the answers. In meditation, we can work on ourselves, align our physical self with our psychological self, balance chakras, heal ourselves.  It can be used to alleviate stress, calm anxieties, control pain, help us sleep better.
Give yourself to prayer, to reading and meditation on divine truths: strive to penetrate to the bottom of them and never be content with a superficial knowledge ~ David Brainerd
The methods of, and purposes for meditation are as different as the people who meditate. Most experts agree that there are a few fundamental elements needed for a good meditation:
Quiet location. I have a comfy chair in the basement that I go to where I won't be bothered, and I use incense to change the energy in the room, but any quiet corner is all you really need.
Comfortable position. This changes fairly often for me. Sometimes I cross my legs under me, other times I have my feet flat on the floor. The main thing is to be comfortable.
Focused Attention. You need something to focus your attention on. This changes often for me too. Candle flames are great. I also have a crystal ball I sometimes use. Sometimes I just focus on regulating my breathing or use a simple, one-word mantra. You can also opt for a recorded guided meditation and have someone taking you step by step through the process. There are many audio downloads and apps available for this purpose these days.
Open mind. Thoughts will cross your mind; just acknowledge them without judgment and let them pass. They will come up no matter how hard you're focusing and if you try to dismiss or deny them, they will just continue to come up.

About The Author: Indigo

Indigo lives in the Pacific Northwest, her considerable gifts going back many generations, traveling along the matriarchal line. She has always listened to the inner voice of her Guides, and began what would become her higher life's calling as early as tweenhood. Though her inner talents were always powerful, Indigo remains highly active in the outer world, particularly her community, nurturing and feeding her treasure trove of knowledge through study and practice. For 10 years, Indigo ran her own business, servicing 10 or more clients at a time. She's worked on the very best psychic phone lines and websites, honing her craft, and relaying important messages through the snapshot images she receives. She employs many tools, such as Tarot, Astrology, Numerology, to name but a few, and has mastered disciplines that include Shiatsu Reflexology and Touch Therapy. Indigo is a practicing Wiccan for 30 plus years. She's helped find runaway children, assisted clients with PTSD, sexual abuse, bipolar disorder, and abandonment issues. Her personal breakthrough with trauma linked to past-life incarnations eliminated negative blockages holding her back. Her own inner work has afforded clients the same great opportunity to release their own blockages and to find the peace and happiness they crave.
You can get a reading from Indigo at PsychicAccess.com