Embrace Your Psychic Gifts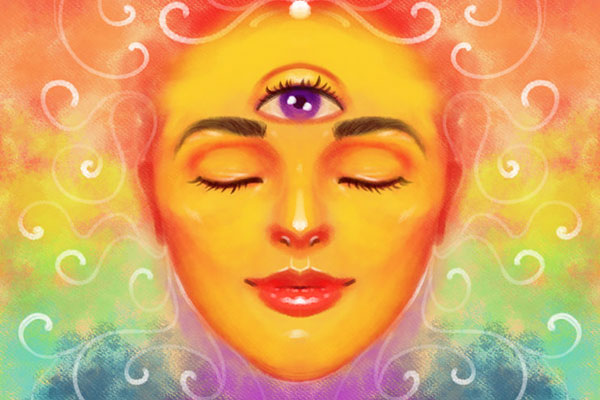 From a young age I started talking to dead people and knew things without being told. I was interested in things that most children normally would not be.
Unfortunately, my parents' religious belief was that the patriarch of the home is also the spiritual leader of the home. To them that also meant women do not have the right or privilege of divine prophecy.
My psychic abilities were therefore not fostered, but instead frowned upon. I remember several instances when my parents told me I was being 'ridiculous' and would then change the subject.
In my teens, I explored numerology, astrology, reflexology, and biofeedback.  Reading the Tarot also came easy to me. The numbers, the colors, the relation of each card to another, all of that was so easy for me to grasp. I thought it was easy for everyone. My parents considered these pursuits 'studying' or 'hobbies' and therefore they were deemed more acceptable. They even encouraged these interests, as apparently it made me a 'better, happier' person.
In my 20s I finally figured out I was psychic after a divorce. My ex-husband kept coming back to me for short periods of time. He lived three hours away, but I always knew exactly when he was coming to see me.
I subsequently discovered that I always knew when my new boyfriends were cheating on me. With one guy I woke up in the middle of the night, realized what was going on, and then went back to sleep.  The next morning, I wrote it all down, and gave to him to read when I next saw him…without saying a word. He never confirmed it, but he never denied it either.
One of my children was a little rebel growing up.  Anytime I dare put my foot down, she would pack a bag and run away from home. But I would always know exactly where she went and usually had her safe back home with me in no time.
Whatever your talent is, don't be embarrassed by it. For the love of God, embrace it, share it, do what you want with it. It's amazing, so never hide behind it ~ Tyler Hoechlin
With the advent of the internet, I used to spend a lot of time in chat rooms when they used to be popular, before the era of social media. One day I was telling my sister-in-law about a conversation I'd had with an anonymous man in chat room, when a random name popped into my mind: "Michael".
The next time I talked to him, I asked him if his name was Michael. " Yes, my name is indeed Michael, but I just go by Mike." In time more names and other accurate personal information began surfacing in my mind about people I was interacting with online. It eventually scared me so much that I consciously shut it down. I didn't know what else to do at the time.
A few years ago, I started hearing messages again from the afterlife…but only while I was in the shower. What I've learned since is that when I'm in the shower, I am also spiritually 'naked' or more vulnerable and open to connect with the spirit realm.
In recent years I have stopped pushing names and spirits away. I now believe it's easier to live in the psychic realm, instead of in a constant state of fear, denial, and resistance. I now believe every psychic experience is an opportunity to learn a lesson, touch a heart or heal a soul.
Don't struggle. Accept the spiritual and metaphysical gifts you were given. Use them to help others, use them to grow, use them to make your mark. And no matter what gifts you have, always use them for the greater good.

About The Author: Indigo

Indigo lives in the Pacific Northwest, her considerable gifts going back many generations, traveling along the matriarchal line. She has always listened to the inner voice of her Guides, and began what would become her higher life's calling as early as tweenhood. Though her inner talents were always powerful, Indigo remains highly active in the outer world, particularly her community, nurturing and feeding her treasure trove of knowledge through study and practice. For 10 years, Indigo ran her own business, servicing 10 or more clients at a time. She's worked on the very best psychic phone lines and websites, honing her craft, and relaying important messages through the snapshot images she receives. She employs many tools, such as Tarot, Astrology, Numerology, to name but a few, and has mastered disciplines that include Shiatsu Reflexology and Touch Therapy. Indigo is a practicing Wiccan for 30 plus years. She's helped find runaway children, assisted clients with PTSD, sexual abuse, bipolar disorder, and abandonment issues. Her personal breakthrough with trauma linked to past-life incarnations eliminated negative blockages holding her back. Her own inner work has afforded clients the same great opportunity to release their own blockages and to find the peace and happiness they crave.
You can get a reading from Indigo at PsychicAccess.com


This site uses Akismet to reduce spam. Learn how your comment data is processed.