Things Happen For A Reason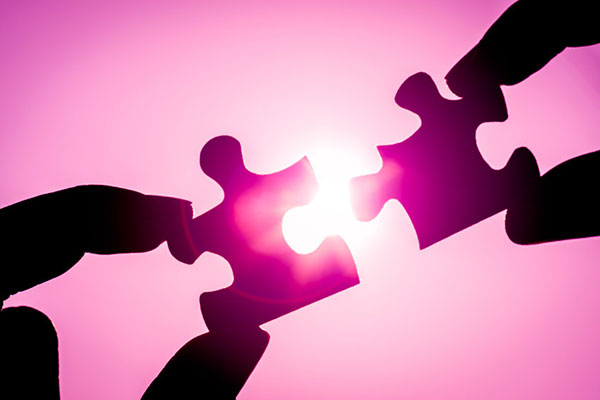 My job as psychic advisor is often to counsel people to see past the drama, setbacks, obstacles, or loss, and recognize instead the blessings and opportunities that can come out of a dire situation. Because things always happen for a reason.
For example, the client who suspects her husband is cheating on her. When I take a call like that, my job may not only be to answer her questions to the best of my ability, but to also reassure her that it's not necessarily something she did, but more likely a flaw in his character. It is also my duty to point out the options open to her and how she can make the right decision and create a better life for herself.
Things happen for a reason.
I counseled a young woman recently regarding her daughter. The answer was easy for me to give her, but what I told her next had more of an impact. My guides were showing me a scene where my client was sitting on the edge of a bed, in a dimly lit room, holding her wedding ring and weeping. My guides also told me that her marriage was dissolving, and that I needed to reassure her that it was okay for her to leave, as what she had hoped to accomplish was done. She was soon crying and told me she had been praying, asking for a sign that would guide her in what to do.
There's the young man who lost his job earlier this year and just needed to be encouraged to look for another. I was able to tell him which direction he should begin to look, and additional details that were pertinent. I also advised him that the job change is going to be more beneficial to him, taking him to the next step, for him to attain the things in life he wants. Losing the job happened for a reason.
Even something as simple as catching every red light on your way across town happens for a reason. Maybe there was an accident down the road that you might have been involved in, had you not been caught by the last three traffic lights! Things happen for a reason.
Someday, everything will make perfect sense. So for now, laugh at the confusion, smile through the tears, be strong and keep reminding yourself that everything happens for a reason ~ John Mayer
I have some health issues, fibromyalgia being the strangest and least predictable. The town where I live doesn't have enough people to justify having a support group for sufferers.  So, as any determined person with access to the internet might do, I looked for one online.
I found some groups on Facebook which have been a godsend. There are support groups for just about everything that anyone might need support with. The people I've met in the group are wonderful and have become like an extended family. I can share with them things that work for me, things that don't work, and more importantly I can get opinions and workarounds from other members.
It's been very difficult for me to find the silver lining with this health condition, but I know I've been able to help others deal with their illness. Sometimes, all it takes seeing a post from someone who is scared, confused and in pain, and most of the time I know how to make things make more sense to them, and offer some suggestions, even hope. I feel I was led there, because everything happens for a reason.

About The Author: Indigo

Indigo lives in the Pacific Northwest, her considerable gifts going back many generations, traveling along the matriarchal line. She has always listened to the inner voice of her Guides, and began what would become her higher life's calling as early as tweenhood. Though her inner talents were always powerful, Indigo remains highly active in the outer world, particularly her community, nurturing and feeding her treasure trove of knowledge through study and practice. For 10 years, Indigo ran her own business, servicing 10 or more clients at a time. She's worked on the very best psychic phone lines and websites, honing her craft, and relaying important messages through the snapshot images she receives. She employs many tools, such as Tarot, Astrology, Numerology, to name but a few, and has mastered disciplines that include Shiatsu Reflexology and Touch Therapy. Indigo is a practicing Wiccan for 30 plus years. She's helped find runaway children, assisted clients with PTSD, sexual abuse, bipolar disorder, and abandonment issues. Her personal breakthrough with trauma linked to past-life incarnations eliminated negative blockages holding her back. Her own inner work has afforded clients the same great opportunity to release their own blockages and to find the peace and happiness they crave.
You can get a reading from Indigo at PsychicAccess.com