Many Lifetimes Together As Soulmates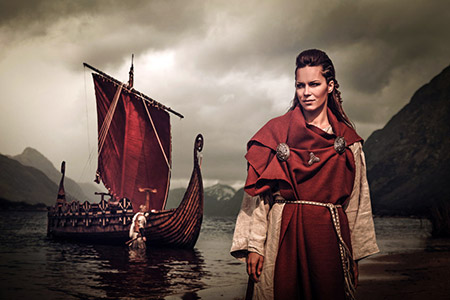 I have a very special friend I sometimes secretly refer to as Mr. Impossible, or Mr. Can't Make Up His Mind, and a few other names I best keep to myself.
I started dating him when I was 27, which means I've known him for more than half my life. We stopped dating when I remarried at 33, but we maintained our friendship, and even dated briefly again after my divorce.
His only marriage was messy and the divorce brutal. As a result he decided to never again commit to anyone. In fact, just recently he bought myself another Harley-Davidson motorcycle because he was "feeling a little lonely."
He is the only person, besides my husband, I would consider calling at 3:00 am to bail me out of jail. He is not only my best friend, but we are also soulmates – in the truest sense of the word. The connection we have was immediate, intense and absolute from the first moment we met.
We also share many interests and beliefs. For example, we are both fascinated with prehistory: dinosaurs, cave paintings, artifacts, and lucky to live in a state that has one of the largest dinosaur dig displays and museums in the country.
He has also acknowledged to me that he feels we were supposed to be together in this lifetime. He has also confided that if he were to ever get married again, it would be to me – but he doesn't want that kind of commitment anymore. His decisions have affected my destiny, and as long as he knows that, I'm okay with it.
We always sense when the other is in crisis and we can talk over almost any issue or personal challenge. For example, I picked up the phone one day, without thinking, and intuitively started dialing his number, when it dawned on me that it was not the best time to call as he was still at work. So, I hung up.
Our universe grants every soul a twin-a reflection of themselves -the kindred spirit – And no matter where they are or how far away they are from each other- even if they are in different dimensions, they will always find one another. This is destiny; this is love ~ Julie Dillon
But thirty minutes later I did it again, and once again felt stupid for doing it. Another hour later, I did it again, but this time I let the call go through and left a message on his answering service.
"I'm not sure what's going on, but this call is the third one today. So, please call me back."
Ten minutes later he returned my call and laughingly told me he had been laid off from his job that morning. We are telepathically connected in this way.
We both believe that we have known each other for thousands of years. We have had many deep discussions over the years and have even discovered that we share certain past life memories.
What brought it up in the first place is my irrational fear of fire. In time we ascertained that we had been a Viking couple who with our family survived a perilous journey from Iceland to settle Greenland in the 10th century.
Life in Greenland was much harder than we had been used to back in Iceland. One night our house caught fire. We had two small children and I was also pregnant. We made it out alive with our son, but our daughter didn't survive. To this day I suffer from intense pyrophobia – a fear of fire that has no link to any fire-related events or experiences in my current life.
In the Dark Ages, he was an alchemist and I was a midwife. There are several other people whom I've met in this lifetime that are all part of a soul group connected to that lifetime. We all have certain memories that overlap. We all lived in the same community and as individuals we had all had a premonition that foresaw an outbreak of some kind of disease, a very contagious disease, which ultimately did arrive. We made the mistake of sharing this foreboding with the community.
People think a soul mate is your perfect fit, and that's what everyone wants. But a true soul mate is a mirror, the person who shows you everything that is holding you back, the person who brings you to your own attention so you can change your life ~ Elizabeth Gilbert
People were very superstitious in the Dark Ages. Just about everything was seen as an omen or sign, both good and bad. Our neighbors and friends believed that either God was punishing the village, or a witch or warlock had hexed the village. So, the witches and warlocks needed to be removed and we were soon all rounded up, tried and convicted for witchcraft, and subsequently executed. I believe there were eleven of us in total and I've personally met nine so far. I'm also sure I will meet the rest in due course.
In the 16th century, Mary, Queen of Scots, also known as Mary Stuart or Mary I of Scotland, was imprisoned in the Tower of London. I was one of her ladies in waiting, and my friend was one of the prison guards. We fell in love, but since we were in different social classes, we could never marry. So, we had a secret love affair.
My definition of a soulmate is someone who is profoundly present in our life for a purpose and with whom we often share a complex past life history. Ours is a true soulmate connection, and we both also know there will never be a lifetime when we will have to be without the presence of each other.

About The Author: Indigo

Indigo lives in the Pacific Northwest, her considerable gifts going back many generations, traveling along the matriarchal line. She has always listened to the inner voice of her Guides, and began what would become her higher life's calling as early as tweenhood. Though her inner talents were always powerful, Indigo remains highly active in the outer world, particularly her community, nurturing and feeding her treasure trove of knowledge through study and practice. For 10 years, Indigo ran her own business, servicing 10 or more clients at a time. She's worked on the very best psychic phone lines and websites, honing her craft, and relaying important messages through the snapshot images she receives. She employs many tools, such as Tarot, Astrology, Numerology, to name but a few, and has mastered disciplines that include Shiatsu Reflexology and Touch Therapy. Indigo is a practicing Wiccan for 30 plus years. She's helped find runaway children, assisted clients with PTSD, sexual abuse, bipolar disorder, and abandonment issues. Her personal breakthrough with trauma linked to past-life incarnations eliminated negative blockages holding her back. Her own inner work has afforded clients the same great opportunity to release their own blockages and to find the peace and happiness they crave.
You can get a reading from Indigo at PsychicAccess.com