Turn Your Setbacks Into Inspirational Comebacks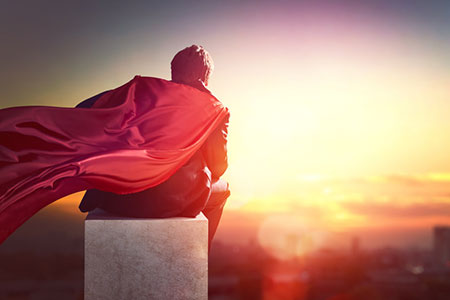 A friend recently mentioned she was applying for a new position as a trainer in her company. She was so excited. She had applied for the same job two years ago, but with the events of the Covid-19 pandemic things didn't work out. He mother was meanwhile diagnosed with cancer and passed away early this year.
The same position was advertised recently, and she applied again. She says she felt it was the right time for her. She has two more years of life experience now and it was also a blessing that she didn't get the job before, as she probably would have been unable to spend much time with her mom before passing. Everything happens for a reason.
I also watched the Tokyo Olympics recently. The media reported amazing stories of athletes from all around the world who had to overcome many obstacles and setbacks in order to qualify, compete and, in some cases, win medals.
These stories reminded me that we all have 'comebacks' in us. The resilience of the human spirit is truly remarkable. Comebacks are so inspirational! To see someone with goals and aspirations fail or suffer disappointment, and then get a second chance to ultimately succeed, is testament to our capacity for inner strength, bravery and courage.
Much good often comes from adversity and setbacks. Life's obstacles are often a blessing in disguise, or a doorway to greater heights, even if we don't usually see or feel it at the time. Similar to healing from loss or grief, it takes the time it needs to reveal its true meaning or lesson. Sometimes it is simply not the right time.
Know that there is usually a greater good to every setback. Something better may be coming your way, or somehow you are being protected, shielded or re-directed for your highest good. It may not make sense at this time, but eventually it will.
The beautiful things about setbacks is they introduce us to our strengths ~ Robin Sharma
If things do not work out as we had hoped, it is always wise to ask spirit for guidance about what needs to be changed for our plans or wishes to move forward. To recover from a setback, we can meanwhile also work on what we can control in our own life, and be more generous, compassionate and kind with ourselves.
Many years ago, I used to work in a corporate engineering environment and there were these posters in the office hallways to inspire the employees. One stood out for me. It was a progression of lines, some going up, down, and some flattened out. The caption of the poster was: Take risks. If you win, you will be happy. If you lose, you will be wise.
In our lifetime all of us will risk something and fail. If you have lived long enough, you will by now have encountered many such bumps in the road along your life path. But it doesn't need to stop us from standing up and trying again. We may need some time to care for our wounds and reflect on what happened, but once we turn that corner and regain our composure, we can and will make a successful comeback.
Give yourself a break. Stop beating yourself up. Everyone makes mistakes. We all suffer setbacks and failures. The obstacles and hurdles will always be there. We cannot possibly know how to get it right all of the time. You will fail sometimes, because you're human. In the words of Les Brown, "Failure is a part of creating a great life. Stand up to it and handle it with grace. Because, you can."

About The Author: Maggie

Maggie helps people turn the radio dial up on their vibrations to hear the messages you're meant to receive. It all began as a teen with a dog-walking job in the neighborhood that—if you'll excuse the pun—unleashed Maggie's innate Gifts as a powerful Intuitive Reader. What followed was a rewarding career as a Tarot Reader, Numerologist, Reiki Master, and Angel Card Reader—to name just a few of her remarkable skills. Maggie's accomplishments include on-air co-host for Blogtalk Radio, several published articles on Tarot and Numerology, she's an endorsed reader for The Tarot Guild, and a much sought after Intuitive Reader hired for both corporate and private events. In addition, she has a YouTube channel where you can view and subscribe to her weekly vibes. If you'd like to personally tune-in to Maggie's unique and highly accurate vibe, for yourself, you can find her at PsychicAccess.com.