Only You Can Change Your Life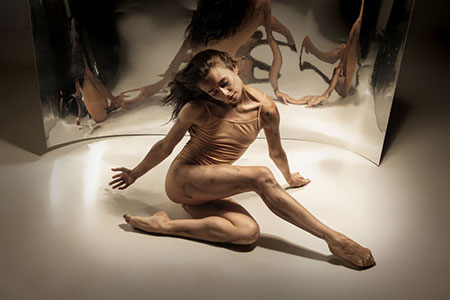 Why does it always happen to me? This is a common question I have heard many times over the past 40 years working as a psychic reader and spiritual advisor. In my experience, the real question is not 'why' something happens to a person. Instead, the question is, what does the person expect?
I find most people are perfectly capable of being very understanding, tolerant and patient, but there are times when all these values and best intentions instantly disappear because we demand and resist. The pain of being hurt or disappointed can sometimes turn people into a mere shadow of themselves – and this is usually the time when the 'why me' question comes up.
The spiritual truth is that life is hollow without constant growth and change, but things do not always go our way, because spirit sometimes has something better planned for us. Divine timing and divine intervention always aim to serve our highest good, but we too often refuse to accept these blessings in disguise.
As spiritual beings in human form we want to change things to make our lives better: jobs, trades, businesses, hobbies, lifestyles, partners, homes, locations, even countries. But we tend to be fearful of the unknown and the uncertain. So, our ego begins to interfere and we try to control everything and everyone to get what we think we want and need.
To make the most of the energies of spiritual and personal growth, expansion, and transformation, we must overcome this fear of the unknown and accept life changes, challenges, and transitions as they come. Resisting the divine intervention of what is meant to be only serves to block or derail our progress. We must get out of our own way.
I regularly experience this desperation with some of my clients, for example, when they are trying to change their partner's wicked ways or annoying habits. They refuse to accept the truth about the other person's behavior or personality, and then they are devastated when the relationship outcome is not what they expected.
Always remember, there's no such thing as luck, nothing happens by chance, and all is by divine intervention…If you let God be your guide, you'll have the adventure of a lifetime…take what God gives you and run with it ~ Diana Anderson
It is also not as if they must only take my word for it, or heed the advice of their closest friends and relatives. Their own intuition is usually telling them the truth about the situation anyway. They do have the gut feelings and hunches. They see the signs and red flags.
Yet, they still choose to disregard the truth and insist instead on looking the other way. They choose denial and expect a different outcome despite all the evidence that what they think they want is either impossible, or simply a very bad idea.
If you are struggling to be present with the truth and having a hard time facing the facts of certain issues or inevitable changes in your life, it may be time for some serious soul-searching. Do not hope that real problems will magically be healed, or red flags will miraculously disappear.
There is so much about my fate that I cannot control, but other things do fall under the jurisdiction…I can choose how I'm going to regard unfortunate circumstances in my life-whether I will see them as curses or opportunities ~  Elizabeth Gilbert
To achieve true joy, happiness and fulfillment we must self-reflect, and not deflect. You and only you can change your life for the better, with the support of Spirit and the Divine. The more you let go of dysfunctional patterns and toxic habits, and release the people and things that no longer serve you, the more you will become the person you want to be, living the life you truly desire and deserve.
Things happen for you, and not to you, when you are honest with yourself, follow your intuition, and trust in divine intervention and the guidance of Spirit.

About The Author: Sabina

Sabina was born in Germany but is now a Canadian resident in a happy relationship with her partner and their many Chihuahuas. She entered this world with powerful, predictive gifts she displayed at a young age. Later she learned to accurately read poker cards, using them like Tarot, while channeling answers for her many thousands of clients. She's worked on TV with a psychic show that ran for 10 years, and has read for many celebs, including J.Lo, accurately predicting her pregnancy with twins. She's read for 61,000 callers on a European site and has proven her gifts time and time again on radio call-in shows. Though her mom once called her crazy for making predictions at the age of 4, her eerie accuracy has proven that what is unusual and impossible for most, is normal and highly possible for Sabina. In 2008, she wrote a book about her uncanny technique of reading poker cards, and she has held many of her own seminars, sharing her techniques with others. A survivor of a very bad relationship, she dove into every book she could get her hands on to dissect the mechanics of unhealthy relationships and to help others understand that they are survivors and not the guilty ones in that scenario. If you'd like a reading with this lovely, celebrity psychic and channeler, you can find Sabina at PsychicAccess.com.