Having Fun With Psychic Psychometry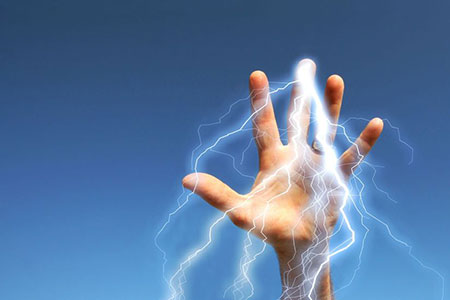 Psychometry is a fun way to receive psychic information for anyone wanting to explore psychic reading or energy work.
Psychometry, also known as 'token-object reading,' is a form of psychic perception where the energy imprint attached to an object or a physical place is read by touching the object, or physically spending time in that place.
Objects and places have an energy field that transfers knowledge regarding its history. The process allows for a wide range of insights to be received from just one object.
Over the years, I have had some wonderful experiences with this psychic reading technique. I've been able to identify owners of items that lost them, and even helped get them returned to them. I've also been able to assist local law enforcement in cases they were investigating, with information that helped them find answers.
One of my favorite ways to practice psychometry is when browsing around in antique stores, especially in small towns. Most of the store owners in small towns are aware of the history behind the pieces they stock. It is a lot of fun to touch the various items and see what I can sense about their history and former owners. You also get to meet some really nice people!
I've also used this energy reading technique in social settings, like parties and psychic fairs. Its a great way to break the ice and get to know people and connect with them.
If you want to try psychometry yourself, borrow some items from friends and neighbors that you know nothing about. That way you will get a more unbiased reading that is not affected by former knowledge you may have about the object. The person who you borrowed it from will then be able to confirm your impressions.
A psychometrist can hold an antique glove and tell something about the history of that glove, the person who owned it, or about the experiences that person had while in the possession of that glove…Emotions in particular, are most strongly "recorded" in the object ~ Stephen Wagner
The number one rule in learning to do any form of psychic reading is to just say it exactly like you see, sense or hear it. Blurt it out. Don't try to understand it, or rationalize it, or make sense of it. Just relax, hold or touch the object, and see what comes up.
I also suggest you keep notes of what you get from the objects. That way you can track what came to you really strongly, or if it was just a general sense. This will help you discern your own reading style over time.
Have you ever walked into a room and felt like the energy is off? Psychometry can be used to identify negative energies in your home or workplace. Go through the room touching items until you discover the negative item and remove it. Psychometry is also a great safety precaution when shopping for antiques or when buying secondhand items at garage sales and flea markets. This way you avoid bringing home creepy objects with negative energy attachments.
By the way, always be cautious and wave your hand over the object first. If you don't feel comfortable, don't touch or pick that item up! Also, ground and shield your energy before you do any psychometry.

About The Author: Randy

Randy is a Clairvoyant, Empath and Remote Viewer, from Upper Louisiana who discovered and embraced his gifts after a life altering event that took away two of the most important people in his life. This hardworking, detailed and devoted Virgo has worked professionally as a psychic since 2000, and has skillfully applied his talents online, in person, on the radio and at renaissance fairs, psychic fairs, and expos. Randy can see images, symbols and remotely view any situation, clearly connecting his clients with the information he receives. His talents are so accurate and amazing, he's assisted law enforcement in North Alabama and Seattle, and has helped clients, family, and friends to find lost children, relatives and lost objects. Not only a reader, Randy is also a giver, raising money for charities, and helping others to expand their own gifts through teaching and mentoring. If you'd like to find solutions and a clear path, this sports medicine practitioner, athlete, coach, mentor, musician, and highly attuned reader has the all-psychic-pass you need to succeed! You can find Randy at PsychicAccess.com.