February 2021 Energies And Insights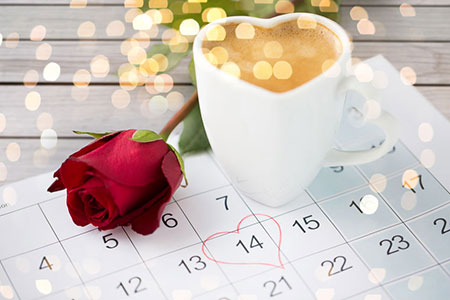 There's a lot going on this month. A great stellium of seven planets is currently clustering in the sign of Aquarius, which predicts a profoundly challenging and potentially restless time, especially for those of us born in the fixed signs, namely Taurus, Leo, Scorpio, and Aquarius.
A stellium occurs when three or more planets cluster together in a single zodiac sign to create an unusual and intense energy blend.  The effect of this unusual stellium may be profound for all of us in some way or another, so staying calm, centered and grounded will be absolutely essential this month.
Consider spiritual practices or disciplines that you wish to engage in during this time. They will assist you in all areas of your life. Sometimes we feel there are not enough hours in the day, but when we are more aligned spiritually and have good discipline, our day goes much easier.
Mercury Retrograde
Additionally, Mercury is in retrograde this month in Aquarius, inviting us to look at the bigger picture of our life. Uranus is one of the rulers of Aquarius, so we might experience some upsets in communications, technologies as well as in society.
Both Aquarius and Mercury are air signs, so it will be wise this month to remain flexible, patient and understanding in all communication, or miscommunication, including missed texts and phone calls. Mercury goes direct on February 20th, with a small shadow period afterwards.
There is always in February some one day, at least, when one smells the yet distant, but surely coming, summer ~ Gertrude Jekyll
The Number 7
February is a 7 Universal month in Numerology. To calculate the world months for 2021 you add the world year, which is 5, to the month. For February it's a 2, and adding them together is a 7.
A 7 means this will be a time to reflect on, and journal about, we are going in the different areas of our life. It may be the time for adjustments. It is a good time to do your research in areas you want to grow this year. It is also a perfect activity during the retrograde.
You may also need more personal space this month, along with a calm and quiet atmosphere. Just going for a scenic drive, or a walk in nature, can help clear your mind and bring a sense of calm.
The Major Arcana card in Tarot representing the 7 is the Chariot. I see this as a time to move our bodies, because they are our vehicle that takes us through life, so you may want to schedule some 'car maintenance.'
The First New Moon
The first New Moon for the month is February 11 and it's the only New Moon in Aquarius this year. The number 11 is also an auspicious number, a gateway. It reduces to 2, the High Priestess in Tarot. New Moons are times to write our intentions and wishes, so make those New Moon wishes!
In an Aquarius New Moon, new ways of approaching our life is especially appealing. It is a time to look at emerging trends. Meditating during this time will give us some ideas or messages from the Universe. Ask for what you want, but always leave room for serendipity and things than are beyond your own limited thinking and conservative expectations.
The Year Of The Metal Ox
The Chinese New Year begins February 12th, and this will be the Year of the Metal Ox. This can be a prosperous and abundant year if we apply our strength and determination. Focusing our mind can positively affect our outcomes and manifestation.
Find an inspirational picture of an ox or buy a little ox figurine to represent one of your spirit animals for the year. It will help you remember your courage and inner strength. Animals are our teachers.
For this new year of the Metal Ox, metallic colors can also increase your luck along with carrying your money and bank cards in a red or green wallet or purse, ideally on a metal keychain. Also, add a small string or ribbon of red or green to your keys, so that when you reach for them it will remind you of the good luck you carry within.
Valentine's Day
On Sunday, 14 February the power of love will return with Valentine's Day! I do believe what the poet Rumi wrote to be true: what you seek is seeking you. This year remind yourself that it's important to also be loving to yourself, your life's purpose and to believe in your own dreams. Whatever you are passionate about, create no judgement and just go for it.
For me, Valentine's is the day to reaffirm my commitment to the things I love about myself, and the loving people and experiences in my past, present and future life. I do a meditation, a bit of 'future tripping,' to connect with my wiser, higher self, to take a peek into my future self and what messages come through for me to act on now.
The Sun In Pisces
The Sun moves into Pisces mid-month, which will be a good time to dream and re-engage your creative mojo. Pisces asks us to slip away for a moment in time to go see the fairies, and dream of songs of the sea and mermaids, to glide down golden moonbeams and tell enchanting stories.
Pisces people are the creatives, artists, intuitives, psychics, lovers of music, dreamers, deep divers – the old souls who have retained the wisdom of many lives. Pisces is the final sign and the 12th House in the Zodiac, where our memories, dreams and secrets live – our cosmic closet.
A mutable water sign ruled by Neptune, the planet of illusion and mystery, Pisces rules the feet, so take care in this area of your body.  Pisces is also associated with the Moon Tarot card. Her energy is about creativity, emotions and dreams. Archangel Sandalphon is the Pisces Angel and can assist you, especially when your spirits are down, or you have gone into the land of the lost, to restore peace in your life.
Full Moon In Virgo
February ends with a Full Moon on the 27th in Virgo. It will illuminate the sky and our lives, and invite us to listen to our intuition, create a balance in our work life and our health, with special attention on organizing our life to create more flexibility. Full Moons are a time to release, and Virgo asks us to release those old habits or beliefs that stand in our way of being our best self, so we can install new and positive codes in our mind and body.

About The Author: Maggie

Maggie helps people turn the radio dial up on their vibrations to hear the messages you're meant to receive. It all began as a teen with a dog-walking job in the neighborhood that—if you'll excuse the pun—unleashed Maggie's innate Gifts as a powerful Intuitive Reader. What followed was a rewarding career as a Tarot Reader, Numerologist, Reiki Master, and Angel Card Reader—to name just a few of her remarkable skills. Maggie's accomplishments include on-air co-host for Blogtalk Radio, several published articles on Tarot and Numerology, she's an endorsed reader for The Tarot Guild, and a much sought after Intuitive Reader hired for both corporate and private events. In addition, she has a YouTube channel where you can view and subscribe to her weekly vibes. If you'd like to personally tune-in to Maggie's unique and highly accurate vibe, for yourself, you can find her at PsychicAccess.com.