The Magic Formula Of Self-Care And Gratitude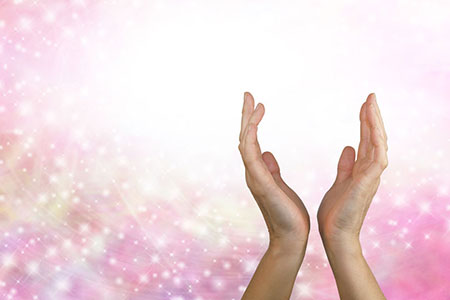 Where am I going next? What's in my future? This is a question we all ask ourselves from time to time. This is especially true at the moment, during these stressful times.
When our world is going through changes, it can be difficult to stay centered and remain confident about the future. It can also affect how we feel, and reduce our motivation.
The first thing you can do to change this downward spiral in your thought process and emotional well-being, is to remind yourself that you are the master of your own destiny. What you choose to think and do today, creates your future self – both in your internal and external world. Just knowing this already gives one a greater a sense of direction and inner peace.
The next step is to make more of an effort with your self-care and daily gratitude. Self-care is a kindness we give to ourselves, and only when we are nourished we can also give to others. It is so easy to do, but we often forget.
There are many helpful self-care practices to center, ground and cleanse your energy. Just pick one and get started. How about a lovely scented bath, with Himalayan sea salt? Let it wash away some of your cares. The salt has a cleansing and restorative effect on our energy.
Self-care is never a selfish act—it is simply good stewardship of the only gift I have, the gift I was put on earth to offer to others ~ Parker Palmer
Working with our hands evokes for me the feeling of personal magic, like the Magician in the Tarot. There are so many ways to create, or show kindness and care, using our hands. Cooking, baking, DIY projects, massage, fixing broken objects, crafting, art, landscaping.
It's even more fun to include others, especially children, as they can learn a new skill and a new way to express themselves, while bringing all a feeling of accomplishment and joy. Our hands have their own magical language.
We are all deserving of love and care. There is plenty to go around. Express your dreams and wishes, and don't waste a minute on doubt. And it's okay to be 'full of ourselves' and feel our own 'muchness.' Because the more we have, the more we can share. Being grateful for what we have opens the door for more to pour in.
Rest and self-care are so important. When you take time to replenish your spirit, it allows you to serve others from the overflow. You cannot serve from an empty vessel ~ Eleanor Brown
By extending to ourselves and others the kindness and care we all deserve, and establishing a practice of daily gratitude for ourselves, is a magical formula that opens up new chapters in our life. In my personal practice and in my life, I've seen miracles occur with this strategy.
And yes, we will be called to that next step in our life. I am always remind that there is a faith beyond our physical sight that becomes very present in our life. The angels, both human and divine, are always here to help. We just have to call, or answer the call.

About The Author: Maggie

Maggie helps people turn the radio dial up on their vibrations to hear the messages you're meant to receive. It all began as a teen with a dog-walking job in the neighborhood that—if you'll excuse the pun—unleashed Maggie's innate Gifts as a powerful Intuitive Reader. What followed was a rewarding career as a Tarot Reader, Numerologist, Reiki Master, and Angel Card Reader—to name just a few of her remarkable skills. Maggie's accomplishments include on-air co-host for Blogtalk Radio, several published articles on Tarot and Numerology, she's an endorsed reader for The Tarot Guild, and a much sought after Intuitive Reader hired for both corporate and private events. In addition, she has a YouTube channel where you can view and subscribe to her weekly vibes. If you'd like to personally tune-in to Maggie's unique and highly accurate vibe, for yourself, you can find her at PsychicAccess.com.