Improving Your Emotional Responses To Change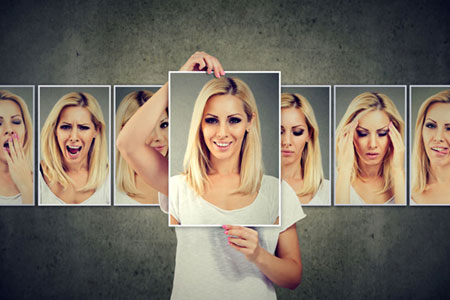 Change is inevitable, yet most people don't know how to manage, or accept it. Living to the fullest is about constantly adapting to different stimuli and changing situations, as we go about our daily lives.
The change I am referring to is not about major socio-economic changes or political events in the world. I'm talking about personal growth, life transitions, and emotional and psychological challenges.
Knowing that personal changes and challenges are inevitable in our lives, how does one handle it in a more positive manner? First and foremost, you have to have the desire and will to succeed in making a change for the better. It must come from within, or it will feel as if it is being forced upon you.
Let's look, for example, into emotional changes as a result of circumstances or events we may be able to control, or not. Emotional expression is innate in all of us. We can however choose how, and when, to express our emotions, and to what degree. For some of us this is easier said than to done, but never impossible. We can choose to be happy, sad, or even mad. How we choose to react in any given situation is the one thing in life we always can control.
To change a negative emotional response, we have to first understand what brings on that emotion and how the trigger affects us in a given situation. We must acknowledge the stimulus, as well as the emotion I tends to trigger. Finally we must choose how to address it, so it no longer is a negative response.
When our emotional health is in a bad state, so is our level of self-esteem. We have to slow down and deal with what is troubling us, so that we can enjoy the simple joy of being happy and at peace with ourselves ~ Jess C. Scott
Once we decide how it's going to be addressed, we can use our daily spiritual practice to address it. There are numerous practices that can be useful to master our emotional choices, such as visualization, affirmations, meditation, prayer, journaling, spiritual counseling.
Let's consider visualization as a strategy. Simply visualize the emotional reaction you typically would have to something, and then identify an alternative emotional response as its potential replacement. Now take that replacement and visualize how you replace it with the old habitual response. Your visualization can be, for example, to imagine swapping a photo in a frame, replacing the image of the old emotion with the new. Then practice it daily. Find a quiet place and practice seeing and feeling the stimulus and emotional response, and practice in your mind the swap to the new emotion you want your response to be.
Another powerful tool that can be used is guided meditation. It takes the conscious thinking out of the process, so you can focus on the actual emotional reprogramming. I suggest you find a meditation that you are comfortable with and then just let the speaker be your guide through the process. It may take listening to the meditation for a period of time, until you can feel the difference in your daily life.
Two things that I like about journaling as a personal growth practice is that you can see over time how your thoughts and feelings are progressing. A journal is great therapy if you have a hard time expressing your idea, feelings, and emotions. Writing things down allows you to confront yourself in a private, non-threatening, non-judgmental way. I call it the 'safe way to vent.' It is private and silent.
If your emotional abilities aren't in hand, if you don't have self-awareness, if you are not able to manage your distressing emotions, if you can't have empathy and have effective relationships, then no matter how smart you are, you are not going to get very far ~ Daniel Goleman
Counseling tends to be something many people shy away from, because it involves opening up to another person. The point of view of another person, and their objective way of seeing and feeling through a situation, is often a wonderful way to achieve this goal. You achieve two things at the same time: you get to talk it out, as well as get feedback and guidance at the same time. It is very effective for someone who prefers immediate feedback.
By the way, counseling is not limited to a psychologist or therapist, it can also be simply talking to a trusted friend or a psychic you connect well with.

About The Author: Randy

Randy is a powerful Clairvoyant, Empath and Remote Viewer, from Upper Louisiana, discovering and embracing his gifts after a life altering event that took away 2 of the most important people in his life. This hardworking, detailed and devoted Virgo has worked professionally as a Psychic, since 2000, and has skillfully applied his talents on radio, at local renaissance fairs, at local and regional psychic fairs, expos, online and in one-on-one individual client readings. Randy can see images, symbols and remotely view any situation, clearly connecting his clients with the information he receives. His talents are so accurate and amazing, he's assisted law enforcement in North Alabama and Seattle, and has helped clients, family, and friends to find lost children, relatives and lost objects. Not only a reader, Randy is also a giver, raising money for charities, and helping others to expand their own gifts through teaching and mentoring. If you'd like to find solutions and a clear path, this sports medicine practitioner, athlete, coach, mentor, musician, and highly attuned reader has the all-psychic-pass you need to succeed! You can find Randy at PsychicAccess.com.