Ten Commandments Of Psychic Health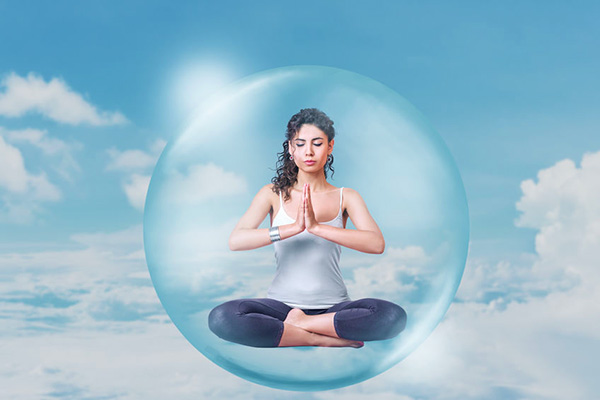 It is vital in these times for sensitives, intuitives and empaths to protect ourselves from negative energy and psychic attack. We cannot always separate ourselves from energy thieves and psychic vampires in our environment and public places. This is especially true for some of the people we have to work with side-by-side. We also cannot choose our relatives and even have to see them occasionally.
Psychic shielding and personal energy protection begins with a positive and healthy state of mind as its foundation. Without the right attitude and positive belief system, no amount of psychic protection exercises will shield you adequately.
In future you can use the following little gems to improve the basis of your personal psychic protection:
The Ten Commandments Of Psychic Health
1. Rather than fretting about what you do not have, learn to appreciate what you have.
2. Let go readily of what you no longer need and make the most of what you attract.
3. Consider destructive criticism as the other person's problem, not yours.
4. Appreciate yourself.
5. Reaffirm your self-worth.
Most of the psychic problems we face are motivated by human beings with few ethical or moral boundaries, as well as from our own lack of clarity. By becoming psychically streetwise and by maintaining your spiritual health, you can defend yourself against such problems ~ Caitlin Matthews
6. See the silver lining and life lessons in every circumstance.
7. See all problems as challenges happening for the greater good.
8. Grow in courage and self-mastery from every circumstance.
9. Insulate yourself from distasteful people and surroundings through wholesome detachment.
10. Be aware of the collective, as well as the universal higher consciousness of which you are a part.
These are the 'ten commandments' to good psychic health. Observe them and you will enjoy more inner peace and harmony.
These values and affirmations should also be shared with your children. It is a way that they can protect themselves from other mean kids on the playground and become prepared for a healthier, balanced life.
Make a poster listing these guidelines and put it up on the wall, where you can view it daily until it's engrained in every fiber of your being. That way you won't even have to think about it and use it instinctively.

About The Author: Moon Goddess

Moon Goddess is a third generation empathic healer and seer. She started to give healing readings to people more than 20 years ago. She has always been interested and studied all things metaphysical from a young age. Being hypersensitive she can feel and see things before they happen. Utilizing the Tarot, and with the help of her Guides, she is a source of support for many people all over the world. After he passed over, her grandfather kept his promise and came back to say goodbye and gave her the most amazing experience. Moon knows there truly is a Heaven, and it is wonderful! Sharing her experience has helped many people after they have lost someone, or anyone experiencing some form of grief. Get a reading with Moon Goddess now at PsychicAccess.com.