Express Yourself To Make Your Relationship Work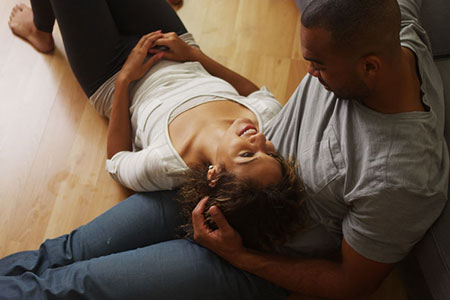 In some cases, the grass is actually greener on the other side when it comes to relationships. And the reason for that? Well, they simply take better care of their lawn! With that said, I would like to come straight to the point. Relationships are hard work; they are not for the timid, lazy or faint-hearted.
Relationships have many levels to explore, and there is usually much trial and error involved. We all expect a fair and honest relationship, characterized by love, mutual understanding, devotion, passion, happiness and fulfillment of our dreams. We all look for growth, improvement and change, as well as commitment and certainty, and yet, there is always the unknown in the equation.
The 'unknown' is everything about a relationship we have yet to experience with the other person, in different settings and circumstances. So, how to deal with the unknown? In my daily work, I too often hear the following: "I told him that some time ago," or "She should know that about me by now." Well, to know something about another person, and the actual understanding of this information, can often be two very different things. You and your partner may have a different understanding.
So, if you were expecting your partner to consider your birthday or anniversary plans without telling him exactly what you had in mind, he will no doubt disappoint you – unless he has the gift of telepathy! How is he supposed to know what would you make happy?
Have the courage to be sincere, clear and honest. This opens the door to deeper communication all around. It creates self-empowerment and the kind of connections with others we all want in life ~ Sara Paddison
It is not rocket science to know that if you tell others what you want, that you may actually get exactly what you want. We all know those awkward moments of disappointment and embarrassment, when the other party looks at you and says, "I honestly did not know. Why did you not tell me sooner?"
When you clearly express your wishes, hopes and dreams, it can be included in your relationship 'bucket list." Sharing your deepest desires, brings you closer to each other. It also makes your partner feel needed and appreciated. You also learn something new about each other. The bond of sharing dreams is a bond like no other, and revealing important personal information will lead to a successful and organized relationship.
The key is communication and listening. Please do not hesitate to explain what you want and how you feel about it. The more you open up to the 'unknown,' the more you will break your old patterns and discover what you did not know before.
We must ask our partners about their dreams and wishes, and what compelled them to choose their goals. We must be interested in their personal and emotional experiences, not just their factual history. Experience makes the person, not our history.
Oh the comfort, the inexpressible comfort of feeling safe with a person, having neither to weigh thoughts nor measure words, but pouring them all right out, just as they are ~ Dinah Craik
There is, however, one subject that I feel we should never interrogate our partners about: their past love life. Too often we make their past relationships our present obsession, and this will only hinder and even block you from developing a steady and happy relationship for the future.
Also, remember that it is not only you who faces the unknown in a relationship, your partner has the same challenge. Take on the challenge of the unknown as a team, break your pattern of unhappiness together, and express your authentic wishes and dreams. Sometimes our partners are more eager to please us than we realize. Speak your mind, or you forever hold your peace.

About The Author: Sabina

Sabina was born in Germany but is now a Canadian resident in a happy relationship with her partner and their many Chihuahuas. She entered this world with powerful, predictive gifts she displayed at a young age. Later she learned to accurately read poker cards, using them like Tarot, while channeling answers for her many thousands of clients. She's worked on TV with a psychic show that ran for 10 years, and has read for many celebs, including J.Lo, accurately predicting her pregnancy with twins. She's read for 61,000 callers on a European site and has proven her gifts time and time again on radio call-in shows. Though her mom once called her crazy for making predictions at the age of 4, her eerie accuracy has proven that what is unusual and impossible for most, is normal and highly possible for Sabina. In 2008, she wrote a book about her uncanny technique of reading poker cards, and she has held many of her own seminars, sharing her techniques with others. A survivor of a very bad relationship, she dove into every book she could get her hands on to dissect the mechanics of unhealthy relationships and to help others understand that they are survivors and not the guilty ones in that scenario. If you'd like a reading with this lovely, celebrity psychic and channeler, you can find Sabina at PsychicAccess.com.