Reclaim Your Power And Value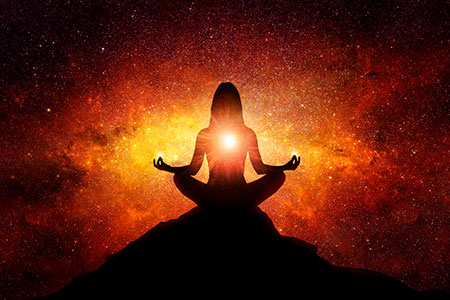 When we allow our mind to accept the fact that we are a valuable person, knowing that we are here for a reason, we can start owning and reclaiming our purpose and power. We are valuable and our life matters.
Sometimes we are scared of our power. When we start creating things and watch things unfold, we can begin sabotaging ourselves. If things start to go wrong, our mind starts to spin out to negative future possibilities and past failures. We use our power against ourselves.
We are meant to expand through this life with joy. We did not plan to have struggles and crisis without end before we came here. Some of our ancestors and family members have experienced this, but we have knowledge, information and the power to change this. They were all doing the best they could with what they knew at the time. But we now know better.
When we are born into this world there is a spiritual 'forgetting.' As we grow and develop we take on the values, fears and beliefs of our family, teachers, friends, experiences or the environment around us. We forget the power we each were given. It's our birthright.
We have always had this power within. We can waste it on suffering, which it takes a lot of energy. It's exhausting and creates stress, which manifests in our body, mind, spirit, and then in our world. Or we can use it for joy, and goodness in what we create.
As we let our own light shine, we unconsciously give other people permission to do the same.  As we are liberated from our own fear, our presence automatically liberates others ~ Marianne Williamson
Sometimes, when we finally understand that we are truly that powerful, fear comes up. We question whether we are deserving enough to have this divine power. It's been said that for every person born, there are trillions of souls who wanted to receive a physical body, but we were fortunate to get the assignment. We're here. Because of that, we have value. Yes we have gifts, and talents, but the fact that we chose to be born at all, gives us value and power to create for the greater good here on Earth.
When we can tap into our heart, our soul, feel what it is like to have value, we can then step into our power, reclaim it and live our value. Even if we can't feel it, or don't think we know what it's like to have value or power, it's okay, because there is a place deep inside of us that knows this feeling.
Call in this vibration for yourself today. Even if it's a small spot of light, focus on it for a minute, place your attention there and allow that little light to expand inside of you.
In the beginning we might have to just pretend. What would it feel like in our physical body if we knew we had value and power?  Sit quietly for a moment and allow yourself to feel and get your mind wrapped around the truth that you have value and power.
You have the power to heal your life, and you need to know that. We think so often that we are helpless, but we're not. We always have the power of our minds. Claim and consciously use your power ~ Louise L. Hay
Feel that little ball of light energy growing inside of you, and emanating from your body.  Feel it from the inside out. Tell yourself, "I have value. I have worth. I'm a valuable person, and I reclaim my power."
We always have a knowing that we have the power to create what we want in our lives, even as small children. As we remember and begin to own our power again, miracles begin to happen. We may not know the extent of how we touch the lives around us but we do.
When we reclaim our power and value, and the light given to us at birth, we go beyond what we think is possible. We are aligned to our true self, that divinity within, and we can make ripple effects out into the world.

About The Author: Maggie

Maggie helps people turn the radio dial up on their vibrations to hear the messages you're meant to receive. It all began as a teen with a dog-walking job in the neighborhood that—if you'll excuse the pun—unleashed Maggie's innate Gifts as a powerful Intuitive Reader. What followed was a rewarding career as a Tarot Reader, Numerologist, Reiki Master, and Angel Card Reader—to name just a few of her remarkable skills. Maggie's accomplishments include on-air co-host for Blogtalk Radio, several published articles on Tarot and Numerology, she's an endorsed reader for The Tarot Guild, and a much sought after Intuitive Reader hired for both corporate and private events. In addition, she has a YouTube channel where you can view and subscribe to her weekly vibes. If you'd like to personally tune-in to Maggie's unique and highly accurate vibe, for yourself, you can find her at PsychicAccess.com.