How Another Starfish Was Saved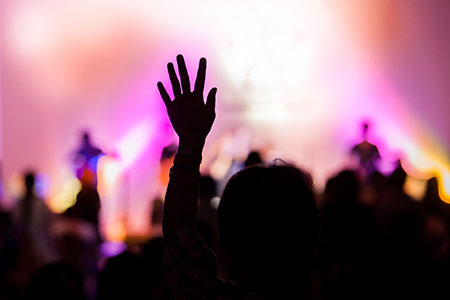 In 2008, I visited my best friend in her hometown. She was working as the general manager at a well-known local hotel. When I arrived she warned me about 'the question' I might be asked, which was: "Are you saved?" I looked at her with confusion. Whatever did she mean? "Please just say yes, if you are asked," she said and left it at that.
I shrugged it off and went on my way to settle in, before I have dinner with her. When I later came down to the lobby and asked for my friend, the hotel receptionist came around the front desk and asked me, "Are you saved?" I could hardly believe it. "I would like to think so," I said with a bewildered smile. "It is after all only 10 miles to the nearest military base."
She looked at me with big eyes. The next words that tumbled out of her mouth really took me my surprise. "Have you met your savior, Jesus?"
"Is he here as well?" I asked, not knowing what else to say. But she persisted. "Have you met the Lord Jesus Christ?"
Being on vacation, and visiting friends I have not seen in a long time, God and Jesus was not exactly on my mind at that moment. All I could do was to apologize to her, and explain that I am from Germany and I did not understand at all what she meant.
She came closer and closer, and I soon found myself in a bear hug. She said: "The Lord is speaking through your tongue. You are blessed! You must come to our church service on Sunday." All I could think of to do is agree. She was very pleased, returning to her desk with a knowing look. My friend then came around the corner and I said, "Guess what, I did not say yes, but I did agree to attend the Sunday service!"
The spiritual journey is the unlearning of fear and the acceptance of love ~ Marianne Williamson
As a child, I was obligated to attend dreary, dull Sunday services in a massive, old, cold church that has been there for 700 years. Fearing the 'wrath of God' on a weekly basis in my childhood was not very comforting or enlightening.
It all changed at the church service I attended with the hotel receptionist that Sunday. It was my first ever gospel-style, Baptist church experience. I don't know for sure if I was 'saved' that day, or if I met Jesus 'in person.' All I know is that the praying together, and singing and dancing and cheering, brought me closer to my spiritual truth, and inner peace and balance.
I connected with many people in a special spiritual way on that very day. And I have since learned that true spirituality is the connection and alignment of body, mind and soul. It is the pure power of love and happiness. And it is about the sharing and communion with others.
The hotel lady, asking me to join her at her church service, reminds me of one of my favorite stories. One day a man was walking along the beach, when he noticed a boy picking something up and gently throwing it into the ocean.
The greatest privilege of a human life is to become a midwife to the awakening of the Soul in another person ~ Plato
Approaching the boy, he asked, "What are you doing?" The youth replied, "Throwing starfish back into the ocean. The surf is up and the tide is going out. If I don't throw them back, they'll die."
"My dear boy", the man replied, "don't you realize there are miles and miles of beach… and hundreds of starfish? You can't possibly make any difference!"
After listening politely, the boy bent down, pick up another starfish, and threw it back into the surf. Then, smiling at the man, he said: "I made a difference for that one."

About The Author: Sabina

Sabina was born in Germany but is now a Canadian resident in a happy relationship with her partner and their many Chihuahuas. She entered this world with powerful, predictive gifts she displayed at a young age. Later she learned to accurately read poker cards, using them like Tarot, while channeling answers for her many thousands of clients. She's worked on TV with a psychic show that ran for 10 years, and has read for many celebs, including J.Lo, accurately predicting her pregnancy with twins. She's read for 61,000 callers on a European site and has proven her gifts time and time again on radio call-in shows. Though her mom once called her crazy for making predictions at the age of 4, her eerie accuracy has proven that what is unusual and impossible for most, is normal and highly possible for Sabina. In 2008, she wrote a book about her uncanny technique of reading poker cards, and she has held many of her own seminars, sharing her techniques with others. A survivor of a very bad relationship, she dove into every book she could get her hands on to dissect the mechanics of unhealthy relationships and to help others understand that they are survivors and not the guilty ones in that scenario. If you'd like a reading with this lovely, celebrity psychic and channeler, you can find Sabina at PsychicAccess.com.