Physical Activity And Energy Flow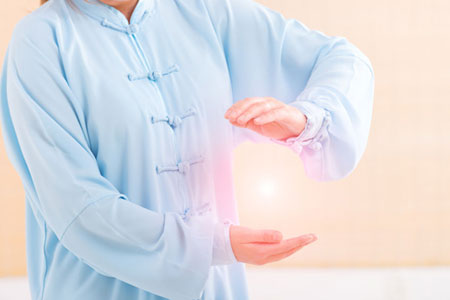 The first month of every new year, I do a meditation to seek divine guidance and spiritual insight for the greater good of humanity and the world we live in. Our modern world has become a very complex place and there is more going on than we've ever experienced before in our lifetime. The message I received this year was loud and crystal clear, and I was a bit surprised.
This year's message was all about physical activity, movement and the importance of energy activation in the human body. Spirit basically recommends we get our physical energy realigned and flowing freely for the purpose of love, service, joy, prosperity, creativity, and wellness. This is essential now, more than ever.
We must find enjoyable ways to move our bodies this year, so that anything externally or internally, that affects our physical and energetic body and heart, can be unblocked and unlocked. Our alignment with spirit depends not only on the mind or consciousness, but also on the physical body.
When we become physically more active on a consistent basis, things become easier in all other areas of our life, and we are able to serve in the ways we were called upon by Source.
Some ways to open your body to greater energy flow include therapeutic massage, Reiki, Yoga, Qigong, Tai Chi or any of the martial arts, energy attunements, sound baths, reflexology, aromatherapy, acupuncture and breathwork. Basically, anything that gets your chi moving, the circulating life energy that according  to ancient Chinese philosophy is inherent in all things.
Feeding the spirit while neglecting the body, which is a temple, usually leads to spiritual dissonance and lowered self-esteem. If you are out of shape, if you are uncomfortable in your own body and can do something about it, then do it! ~ Elder Jörg Klebingat
Personally, I also love ecstatic dance or chakra dance, a very free flowing movement technique where your are able to express yourself and move energy. I also highly recommend Emotional Freedom Technique (EFT) tapping, which helps stimulate the energy in our body by opening the meridians.
Movement also assists our meridians, the subtle energy pathways in the body. The body's vital energies or chi flow continuously through these pathways to empower and restore the energy channels in our body known as nadis.
Movement relieves energy blockages that, if not cleared or healed, can result in dis-ease in the body. Movement, and energy alignment and activation, can dissolve negative emotions and anxiety that get stuck and cause pain, discomfort, muscles tension and inflammation in the body.
Physical activities help to move stale energy out of the body and reactivates our power center while recirculation our energy. Bouncing movements or jumping on a trampoline or rebounder, also help to flush toxins, bacteria and other waste from our body, and stimulates the lymphatic system.
We need a certain amount of stress and outer resistance to maintain our physical and mental strength. Spirit can then move more freely within you if you have this strength ~ Marshall Vian Summers
Find one or two activities from the list above, or something else that calls to you, and give them a go. Take small steps.  It's important to be patient and acknowledge your progress. Keep a journal and write how you feel after your energy activation workouts, and notice how it effects other areas in your life over time.
We have been given many gifts to assist us here on Earth, and taking care of our physical well-being to the best of our ability is our sacred duty. It will help us move through this year with greater energy to serve, be more at peace and calm, and have greater ability to choose the path we want to walk down and the people we walk with.

About The Author: Maggie

Maggie helps people turn the radio dial up on their vibrations to hear the messages you're meant to receive. It all began as a teen with a dog-walking job in the neighborhood that—if you'll excuse the pun—unleashed Maggie's innate Gifts as a powerful Intuitive Reader. What followed was a rewarding career as a Tarot Reader, Numerologist, Reiki Master, and Angel Card Reader—to name just a few of her remarkable skills. Maggie's accomplishments include on-air co-host for Blogtalk Radio, several published articles on Tarot and Numerology, she's an endorsed reader for The Tarot Guild, and a much sought after Intuitive Reader hired for both corporate and private events. In addition, she has a YouTube channel where you can view and subscribe to her weekly vibes. If you'd like to personally tune-in to Maggie's unique and highly accurate vibe, for yourself, you can find her at PsychicAccess.com.