You May Need A Spiritual 'Tune-up'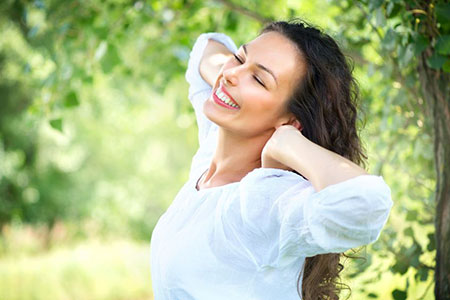 Just like our cars may require a tune-up for optimal performance, we too benefit from a physical and spiritual tune-up from time to time. This increases our success in relationships, not only with others, but also with ourselves and Spirit. It can benefit us in our careers, our creative endeavors, our finances, and our overall wellness.
We are all souls living in physical bodies. At birth we were equipped with psychic awareness and our personal psychic gifts.  We have to continually develop them, trust in the guidance we receive, and also expect it. To be better receivers, we must look at ways of enhancing our spiritual and physical well-being. And just as we might keep a maintenance log for our vehicles, so too should we keep one for ourselves.
Something which seems basic, but is so important, is to be open to spiritual guidance. Often we become jaded with bad experiences in life and we are not as open as we should be to receive inner guidance. Meditation is one way to connect with our own divine guidance and messages from Spirit, courtesy of our Helpers and Guides. Becoming quiet sets up the environment for psychic connections. It tunes out all the noise, so we can hear what our Guides are trying to say. So a spiritual tune-up must always begin with finding some silence and solitude.
We are all like radios with our energy vibrations, and we choose the channel we want to tune into during the day, as well as how and what we broadcast. Our beliefs, thoughts, who we spend time with, what we read and watch, all create our experiences. And sometimes we need to make some adjustments to clear, or change our channel.
Your body is a temple, but only if you treat it as one ~ Astrid Alauda
A spiritual tune-up, therefore, may require more than just some quiet time alone. We also need to look at what we are 'consuming' spiritually. We may be too involved in the problems or negative opinions of others. We must become more aware of our energy patterns and give our thoughts and emotions a rest.
The most important prescription for our spirit is to be more loving and kind, and to value ourselves. Because after all, our soul is our traveling companion through this life.
To hear clearly the messages that will guide and support us, we have to first recognize that our physical bodies are receivers. There's a lot of noise out there in the world, and we often find ourselves living in our head. We forget to ask our body what it needs. Ask your body what does it need? Sometimes we simply forget to ask. Write it down, then ask out loud. Unless we ask, we take longer to take the hint of what our body is trying to tell us.
In order to clearly receive good guidance from our intuition, to attract good opportunities and take successful action, there are a few simple things that we can do to make our bodies a clearer channel. This brings us back on track not only to feeling better, but hearing, trusting and acting on the intuition we are receiving, to make good decisions and taking advantage of the opportunities that come our way.
Breathing
Just breathe. Take small breaks throughout the day to do some breath work. It can work miracles! Begin every morning with this simple routine and you make it a part of your daily routine.  There are many breathing techniques to choose from, but here is a simple and effective one that brings one back to the present moment.
Put your hand on your heart.
Breathe in for a count of 4.
Hold for a count of 6.
Breathe out for a count of 4.
Repeat this for a few minutes and notice that you are emptying out and finding that quiet space inside.
To keep the body in good health is a duty, otherwise we shall not be able to keep our mind strong and clear ~ Buddha
Water
Water activates our receptivity. Have you ever noticed that when you shower you are more receptive for creative ideas to come in. There's something about the water awakening our crown chakra at the top of our head, clearing and opening a space for messages from Spirit.
Drinking water not only hydrates our body and organs, it clears brain fog. Try drinking a large glass of water first thing in the morning, since we have gone all night without hydration.
The simple act of washing our hands not only is a cleansing routine, but our hands are excellent receivers and clears any negative elements or vibrations from our bodies through our hands. Notice when you shake someone's hand or you take their hand into yours, you can receive psychic hits about that person's energy.
Lifestyle
If your body tells you it lacks energy, or feels tired or anxious, you can start by looking at your diet and nutrition, your levels of activity and exercise, and are you giving it enough rest, relaxation, play and sleep. These seem to be simple lifestyle choices, but they do make a significant difference in our ability to be good receivers.
Too much sugar, for example, can jangle our nerves, deplete our energy and create inflammation in our bodies. Start with small steps. Replace a few sweets with some seasonal fruits. When we move our bodies, we not only feel better, but it helps to strengthen our muscles to support our joints. There are so many fun ways to do this that are free.
I also like to go online and look at new Yoga, Chi Gong, and dance videos, or create new play lists. Music not only lifts us up and helps make exercise fun, but it helps with sleep. Sleep and meditation music can also help one relax.

About The Author: Maggie

Maggie helps people turn the radio dial up on their vibrations to hear the messages you're meant to receive. It all began as a teen with a dog-walking job in the neighborhood that—if you'll excuse the pun—unleashed Maggie's innate Gifts as a powerful Intuitive Reader. What followed was a rewarding career as a Tarot Reader, Numerologist, Reiki Master, and Angel Card Reader—to name just a few of her remarkable skills. Maggie's accomplishments include on-air co-host for Blogtalk Radio, several published articles on Tarot and Numerology, she's an endorsed reader for The Tarot Guild, and a much sought after Intuitive Reader hired for both corporate and private events. In addition, she has a YouTube channel where you can view and subscribe to her weekly vibes. If you'd like to personally tune-in to Maggie's unique and highly accurate vibe, for yourself, you can find her at PsychicAccess.com.


This site uses Akismet to reduce spam. Learn how your comment data is processed.