Changing Your Think-Feel-Act Cycle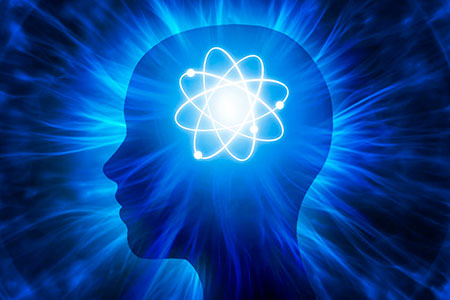 There is a popular saying, "Where attention goes, energy flows." And since everything is energy, we often forget how true this is and how it plays out in our lives. We can be stuck in the same groove without noticing it. And then we think, where has time gone, and maybe it's too late to change?
The good news is, as long as we are still breathing, it's never too late to change, or to choose differently to create a different outcome.
All things in the Universe is energy vibrating at various frequencies, and so does our thoughts. This is highly relevant in the think-feel-act cycle of our mind-body connection. Our thoughts have an effect on our feelings, and then our actions, which ultimately produce outcome in our lives.
Our thoughts and feelings can even affect our body and physical health, as well as how a situation will play out in our relationships, finances, daily habits and lifestyle choices.
In relationships, it's important to look at how we view ourselves first, as it has a direct relationship on how others will react to us. How we think, feel and act can make a big difference in relationship outcomes with friends, lovers, co-workers and family.
When we value ourselves, it is reflected in our thoughts, feelings and actions. When we are secure in our own skin, we are open to have true curiosity and interest in others. This not only creates an inviting vibe for others, but it also feels so good to us! People also feel we value them in an authentic way.
You are not a helpless victim of your own thoughts, but rather a master of your mind ~ Louise Hay 
When we approach others from a state of self-love and personal worth, we are more likely to have a heightened intuition about people. If there is any hidden agenda, we can then pick up on it. It also leads to synchronistic opportunities and the next step in our life goals.
This principle also applies to any habits we wish to change, as this too affects our relationships and other areas of life. We can look at our thoughts and feelings and how we identify with those ideas and emotions, and what we are creating in the process.
When we identify a thought, our mind works to find evidence of its truth. It's much easier to find convenient evidence that appears true, than to challenge our thoughts and beliefs. So, the cycle of our old habit continues along with the same outcomes.
But when we are willing to examine or challenge each thought or long-held belief, we then can discover whether it's really true. We are then on the road to opening the door to changing a though, which then creates a different feeling, we can potentially receive a more rewarding outcome. The choice is always ours.
The think-feel-act cycle can take hold of us in different ways. I have personally felt this many times in my life. With creatives and sensitives especially, it is vital to use our imagination…or our imagination will use us. We can become caught up in fear, or allow a scenario to take us down a dark road. In other words, our imagination can run away with us. Or we can use our imagination to create a story, project, artwork or atmosphere to bring about a desired outcome.
They always say time changes things, but you actually have to change them yourself ~ Andy Warhol
The mind and imagination can embellish, which ultimately takes on a life of its own. Then it leads to that frozen, paralyzed feeling. The outcome, something good, then doesn't get accomplished, or is delayed. I have come to learn the skill of writing about such thoughts and feelings. By doing this it creates a different way to look at my thoughts and feelings, so I can create a different outcome.
Eric Roth, author of The Curious Case of Benjamin Button, writes, "For what it's worth: it's never too late or, in my case, too early to be whoever you want to be. There's no time limit, stop whenever you want. You can change or stay the same, there are no rules to this thing. We can make the best or the worst of it. I hope you make the best of it. And I hope you see things that startle you. I hope you feel things you never felt before. I hope you meet people with a different point of view. I hope you live a life you're proud of. If you find that you're not, I hope you have the courage to start all over again."

About The Author: Maggie

Maggie helps people turn the radio dial up on their vibrations to hear the messages you're meant to receive. It all began as a teen with a dog-walking job in the neighborhood that—if you'll excuse the pun—unleashed Maggie's innate Gifts as a powerful Intuitive Reader. What followed was a rewarding career as a Tarot Reader, Numerologist, Reiki Master, and Angel Card Reader—to name just a few of her remarkable skills. Maggie's accomplishments include on-air co-host for Blogtalk Radio, several published articles on Tarot and Numerology, she's an endorsed reader for The Tarot Guild, and a much sought after Intuitive Reader hired for both corporate and private events. In addition, she has a YouTube channel where you can view and subscribe to her weekly vibes. If you'd like to personally tune-in to Maggie's unique and highly accurate vibe, for yourself, you can find her at PsychicAccess.com.


One Response to Changing Your Think-Feel-Act Cycle