Time To Review Your Goals For The Year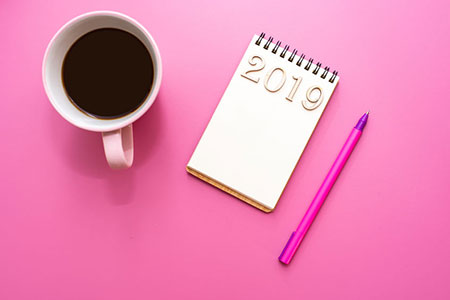 We are reaching the midpoint of this year. As you look at our desires and intentions from the beginning of the year, life might have changed, and so have you, or not. Sometimes we start out with several new year's resolutions (at least I know I do). Where are you now with those changes and intentions you planned at the beginning of the year… and are some adjustments possibly required?
When working with clients, who want to make changes, we look together at different areas of their life: career, relationships, self-care, finances, creativity, limiting beliefs, and addiction. We then find the one aspect that needs to be prioritized.
Focusing on too many things can become very distracting, and quite honestly overwhelming. I have found the most success comes from making a list of all the things we desire to change or improve, and then to choose one to start with, which we feel can make the most difference and be personally satisfying.
It's not that the other areas are not worked on during the year. But by focusing on one area, it magically and positively touches the other areas of our lives. One thing can change everything else. And there is no good in beating ourselves up over where we are, if it's not where we want to be. The door to freedom is through forgiveness and loving ourselves.
Let today be the day you give up who you've been for who you can become ~ Hal Elrod
This year my main focus was health and well-being. It took more energy than I expected, because I wanted to change to a vegetarian or vegan lifestyle. So, it meant not only learning new recipes and cooking more often, but also knowing everyone and everything around me was not necessarily supportive of this change in my lifestyle. The quest began with me foraging for those different, unusual ingredients not readily available in my area, as well as finding substitutions when eating out. I still have to keep reminding myself that it's a journey, not to perfection, but towards progress. And I can say I'm well on my way and I'm having fun!
What I noticed when I chose my area of focus this year, it positively impacted the other areas of life on my list. No matter what your main focus is, you will see other life areas improved too. I now have more compassion for other people struggling with their own life challenges, and I am more drawn to spending time in prayer and healing practices, for myself and others.
When we practice self-care we are better able to show up in our lives with grace and compassion for ourselves and others. The energy of self-care, just like every other action we take, is sent out and not only felt by those immediately around us, but also far and wide, positively changing the vibration of the entire planet. It has had a positive effect on my closest relationships, and also my knowing that each day is precious.
I haven't made a vision board in a few years. So, this year I created one, knowing that every time I did this in the past, miracles happened. This time my vision board is unapologetically large and it sits in front of the TV screen, where I can see it.
The art of progress is to preserve order amid change and to preserve change amid order ~ Alfred North Whitehead
On my vision board this year, I placed an automobile that I felt would be perfect, as the cars we own are almost 20 years old. While renting a car for a trip out of state, I found one that was perfect for our needs and for the three fur angels that travel with us. My husband then found the same 2018 model online at the dealership, with all the features that I wanted, and even more, and at the perfect price. The added bonus to now owning this new vehicle is that it enables us to be living part of the month at the ocean, and the rest of the time inland. It makes the drive so much more enjoyable.
Creating a vision board may just be what you need to get back on track with the rest of this year. You don't need to wait for the beginning of next year to create one yourself. Creating a vision board is also an excellent practice for children.

About The Author: Maggie

Maggie helps people turn the radio dial up on their vibrations to hear the messages you're meant to receive. It all began as a teen with a dog-walking job in the neighborhood that—if you'll excuse the pun—unleashed Maggie's innate Gifts as a powerful Intuitive Reader. What followed was a rewarding career as a Tarot Reader, Numerologist, Reiki Master, and Angel Card Reader—to name just a few of her remarkable skills. Maggie's accomplishments include on-air co-host for Blogtalk Radio, several published articles on Tarot and Numerology, she's an endorsed reader for The Tarot Guild, and a much sought after Intuitive Reader hired for both corporate and private events. In addition, she has a YouTube channel where you can view and subscribe to her weekly vibes. If you'd like to personally tune-in to Maggie's unique and highly accurate vibe, for yourself, you can find her at PsychicAccess.com.