How To Reduce Psychic Energy Leaks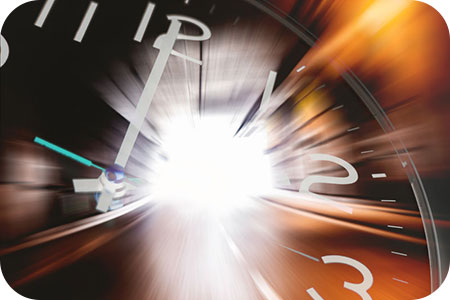 When I'm feeling overwhelmed, or my emotional 'battery' is running low, I look at where I'm leaking energy. I can always recharge, but what is causing it to run out so quickly? Sometimes it is due to the presence energy vampires. Paulo Coelho wrote, "What other people think of you is none of your business." When I am focusing on what others think of me, I'm not focusing on the things in life that bring me joy. This is one of the reasons my battery sometimes runs low.
In this state I become less productive in my work and I start to overthink things. I feel nervous, or general anxiety creeps in.  This anxiety can feel pervasive in other areas of my life also.  And as an empath and sensitive, I can pick up way too much from other people.
I have also found the following strategies to be useful in protecting my energy.
Value Your Time
One remedy to these energy leaks is to take a look at your schedule and see how you're spending your time, and why. When I neglect or stray from my calendar, especially with self-care and days off, I'm more likely to feel vulnerable to outside influences, and not focusing on what I desire to create in my life.
On my calendar, I schedule my self-care activities, like meditation, exercise and writing, early in my day, followed by my client schedule. I also add in breaks during the day. My evenings are usually reserved for family, studying and reading. I also block out days that are open for spontaneity.
The only thing you are responsible for is your own energy field.  And when you learn how to pay attention to that – and only that – you're free ~ Christiane Northrup
Plan and schedule vacation, dates, time with family and friends, and retreats. If we don't schedule them, like any other appointment, they get pushed off and often never happen. We miss out on life. It's so easy to say we don't have the time. And the planning is part of the fun, along with the anticipation. All of this requires self-discipline, but it is so worth it!
Reduce Social Media
Another remedy is to slow down on social media consumption and even take extended breaks from it. And yes, the world will still be there when you come back. Once you get started with this practice; your mind and emotions become more peaceful. The noise calms down.
When I go out to dinner, or social gatherings, I keep my phone in my purse and put it in airplane mode. That way I'm not distracted and fully enjoy the company of friends and family.
Get More Sleep
Sleep can have a profound effect on our overall health and energy level. We all know this. Adhering to a regular sleep pattern is an energy enhancer and can keep us healthy in our body, mind and emotions.
If you fuel your journey on the opinions of others, you are going to run out of gas ~ Dr. Steve Maraboli
On your phone you can set up a do-not-disturb time, and white list it for family or friends that would need to contact you in case of emergency. This eliminates all those the notifications and unwelcome calls that can disturb our sleep, or cause our minds to go into action or worry, when sleep is supposed to do its magic for us. Most people and situations can wait until the next day.
So when it comes to what others think, or people or situations that can leak our energy I'm inspired by the words of Steve Jobs: "Your time is limited, so don't waste it living someone else's life. Don't be trapped by dogma – which is living with the results of other people's thinking. Don't let the noise of others' opinions drown out your own inner voice. And most important, have the courage to follow your heart and intuition."

About The Author: Maggie

Maggie helps people turn the radio dial up on their vibrations to hear the messages you're meant to receive. It all began as a teen with a dog-walking job in the neighborhood that—if you'll excuse the pun—unleashed Maggie's innate Gifts as a powerful Intuitive Reader. What followed was a rewarding career as a Tarot Reader, Numerologist, Reiki Master, and Angel Card Reader—to name just a few of her remarkable skills. Maggie's accomplishments include on-air co-host for Blogtalk Radio, several published articles on Tarot and Numerology, she's an endorsed reader for The Tarot Guild, and a much sought after Intuitive Reader hired for both corporate and private events. In addition, she has a YouTube channel where you can view and subscribe to her weekly vibes. If you'd like to personally tune-in to Maggie's unique and highly accurate vibe, for yourself, you can find her at PsychicAccess.com.