Beating The Game Of 'Forgettery'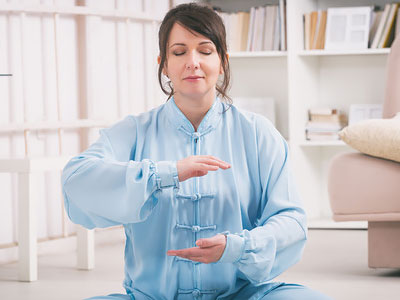 'Forgettery' is a game we all engage in from time to time. We see this game played out in relationship dramas, career concerns, or even just in a sense of generalized anxiety. It occurs when we forget who we really are, and find ourselves out of alignment with our Soul.
It can manifest in feelings of not being enough – a victim, not smart enough, being broken, or disconnected and separate from others. In my daily Tarot card draws, it often comes up for me as the Star card reversed, or maybe the Eight, or Nine of Swords.
So what happens when we find ourselves here? The first step out is to recognize what is happening. Once we can acknowledge this 'not-so-good' feeling, we can sit with it for a while and then recognize that this feeling is coming from our thoughts… and thoughts can be changed. We are deserving and worthy of everything we desire. Why not? We can heal this.
Every choice before you represents the universe inviting you to remember who you are and what you want ~ Alan Cohen
For me, I would take that Star card and turn her from her reversed position to upright. I would enter the card, because she is where I want to be – seeing all my possibilities and knowing that there is more than enough for me.
Yes, it's okay to be vulnerable, but we also need to recognize our value and feel this is an abundant Universe. Remembering who we are, a divine soul who is love, is the next step. We can choose to hold onto this feeling, or release it.
What would move us forward? Once we decide to release this feeling we can rewrite our current scenario. How do we want to see ourselves? How does this feel when we see ourselves there.  Then we connect to our heart and radiate out love.
For me, I might pull the Ace of Cups, that gift of grace, to inspire me. That's the magic of Tarot and oracle cards. We can intentionally look through the deck and take out a card that represents where we are, before we do this exercise, and where we want to be. The second card is our empowerment card, which inspires us to remember who we are and seeing ourselves with this essence. You may decide to pull another card if there is another quality you wish to embody, or where you see yourself.
Your sacred space is where you can find yourself over and over again ~ Joseph Campbell
There is another simple to help us move through the 'forgettery' game, which I have learned through my Qigong practice: movement. Move your body, then meditate. I always thought it was the opposite, and you can do it that way, but I found by moving first then meditating, I receive better results. It can be gentle movement like Yoga or walking, or martial arts and other physical activities that really gets your heart rate up. Whatever you choose is perfect for you.
After movement, I sit for a few minutes, or a bit longer, and connect to my heart. I might put my one hand or both hands on my heart, and radiate out love. When we are connected back to our home, our true self, we have tremendous love for ourselves and can radiate it out to others. And no matter where we find ourselves we know we have come home to our true nature.

About The Author: Maggie

Maggie helps people turn the radio dial up on their vibrations to hear the messages you're meant to receive. It all began as a teen with a dog-walking job in the neighborhood that—if you'll excuse the pun—unleashed Maggie's innate Gifts as a powerful Intuitive Reader. What followed was a rewarding career as a Tarot Reader, Numerologist, Reiki Master, and Angel Card Reader—to name just a few of her remarkable skills. Maggie's accomplishments include on-air co-host for Blogtalk Radio, several published articles on Tarot and Numerology, she's an endorsed reader for The Tarot Guild, and a much sought after Intuitive Reader hired for both corporate and private events. In addition, she has a YouTube channel where you can view and subscribe to her weekly vibes. If you'd like to personally tune-in to Maggie's unique and highly accurate vibe, for yourself, you can find her at PsychicAccess.com.