Everything You Desire Is Already Yours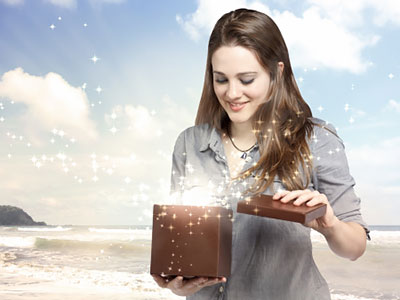 As we move into the last six months of the year, we should reflect on what we wanted to accomplish this year. What dreams, visions, plans did we have at the beginning of the year, and where are we in the process of manifesting what we desire most?
Many of us might not be where we imagined, and sometimes we feel like giving up when we encounter challenges. Or we may be close to achieving our goals, but need to take a new perspective and reaffirm our vision.
The following are some of my 'wisdom questions' I use to help me move forward around what I desire.
Every single second is an opportunity to change your life, because in any moment you can change the way you feel ~ Rhonda Byrne
Whenever I feel stuck, I ask myself:
What is it costing me to…
feel invisible
remain stuck in unhealthy patterns
be afraid to love again
stay in a unsatisfying relationship
put off my dream business
remain in a job I no longer love
be afraid to take that class
feel like I am not enough
relive the past
be unforgiving
We know that in a month from now, or six months down the line, things will remain the same unless we gain clarity on our dreams, choose differently and take action.
So, just for today, write out your dream. Then for a minute, imagine how it would feel emotionally to be living your dream. Do you feel free, loved, happy, excited? Who is around you, are there people supporting you? How do you feel in your body, continue to feel any other sensory feelings. Describe the place, the colors. Have fun with this.
Next, write down one step you could take to begin to move yourself closer to that goal and put it on your calendar. It may be volunteering, taking a class, going dancing, talking to people that are doing what you are visioning, or simply making that phone call. If you get discouraged, read your dream again and revisit it each day.
You are the only one who creates your reality. For no one else can think for you, no one else can do it. It is only you, every bit of it you ~ Abraham-Hicks
Remember, you don't have to change anyone else or anything.  This work is an inside job. And once we do the inner work, it's much easier to manifest on the physical.
Some fun ways to work with this energy is to create a collage or vision board of what your life looks like in the future. Place it where you can see it often. It's important to choose pictures or words that evoke the essence of how you will feel in the future.
I also love the concept of a magical creation box. I have a beautiful box and on the top is written, Everything In This Box Is This, Or Something Better. You can write whatever you choose as long as it reaffirms your belief that all you desire that you put into this box is already yours! I clip out pictures of the feelings, essence, or what I actually desire. Colors are important to me as they carry vibrations too.
Another process you can use on days when you're not quite feeling it is to declare, "I am in the process of…" Just for a minute reflect on all the things that you are in the process of attracting to you. It gets you out of that stuck place and raises your vibration. Now you are back into the process of attracting. Once we raise our frequency, it's a closer match to that with which we desire. Love, money, appreciation are higher on the vibrational scale than discouragement, anxiety, and fear.
Which road will you choose to travel down? You have many future selves and life paths. We came here to be conscious creators.  When we choose the one that shines the brightest, we are choosing to create an amazing future.

About The Author: Maggie

Maggie helps people turn the radio dial up on their vibrations to hear the messages you're meant to receive. It all began as a teen with a dog-walking job in the neighborhood that—if you'll excuse the pun—unleashed Maggie's innate Gifts as a powerful Intuitive Reader. What followed was a rewarding career as a Tarot Reader, Numerologist, Reiki Master, and Angel Card Reader—to name just a few of her remarkable skills. Maggie's accomplishments include on-air co-host for Blogtalk Radio, several published articles on Tarot and Numerology, she's an endorsed reader for The Tarot Guild, and a much sought after Intuitive Reader hired for both corporate and private events. In addition, she has a YouTube channel where you can view and subscribe to her weekly vibes. If you'd like to personally tune-in to Maggie's unique and highly accurate vibe, for yourself, you can find her at PsychicAccess.com.