Word Up – What's Your Theme For This Year?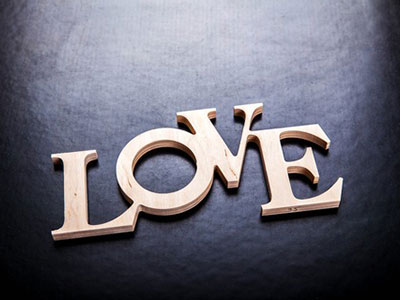 What is your word or theme for this year? I started doing this about ten years ago and absolutely love this practice, because it creates the outcomes around the energy for your word or theme. It's also about where you want to put your mental focus for the rest of this year. Think of your word or theme as your loving helper or personal assistant to bring awareness to where, what and who you are putting focus on.
Since one of the hats I wear is as Numerologist, the world is in a 1 Year, and we each also have our own Personal Year. I'm in a Personal Year of 2. Numbers and words hold an energy, a vibration. And the 2 Year is about harmony, choices, balance, intuition, and love.
How we start our day is often how we live our lives ~ Louise Hay
The energy of love vibrates on a high frequency. I therefore chose Love as my word and theme this year! I also wrote an affirmation or mantra around my word:
I am Love, Love I am. 
When we choose a word or theme, you want to check in to see how does it feel in your body? Is it light or heavy? Does it expand or contract? Does it make you smile?
When I say the word love, it expands my vibration and I can feel it through my body. My hands tingle and I feel filled with light and a vibration of pure Love pouring in from Source energy, through my crown chakra into my body, and I feel that I radiate Love. I also do a little future tripping and send love to the people I will meet or come in contact with that day, or at the places I go to.
You can also write affirmations for each day. I have written 40 and take one a day to meditate on, and then journal in the morning and evening. Each day I go to the next affirmation until I finish the 40, and then I start all over again. It's absolutely amazing how I am already seeing love manifest in my life and how I am able to give and receive love. You too can do this with your word or theme. You will see miracles happen!
Your beliefs become your thoughts, Your thoughts become your words, Your words become your actions ~ Mahatma Gandhi
You can start your day even before you get up, saying your daily affirmation, feeling your word or theme, and how you see your day unfolding. For me, it's how can I be love today and connect with the frequency of love. How I express love, see through the eyes of love, vibrate to the frequency of love. How can I be more loving to myself? How I can give and receive love, and radiate in the energy of love. Whenever I am love, anything is possible.
And you can end your day before you sleep, connecting to that same energy and staying in that vibration. And it's interesting, as you'll find, once you choose your word or energy for the year, you start to see quotes, articles, signs. New ideas will come. The Universe drops those cosmic breadcrumbs along our path. I have even put a few reminders on my calendar so they pop up on my phone and wrist watch with my mantra, as a reminder, so I will constantly return to the vibration of love.
So, what's your word and energy for the rest of this year?

About The Author: Maggie

Maggie helps people turn the radio dial up on their vibrations to hear the messages you're meant to receive. It all began as a teen with a dog-walking job in the neighborhood that—if you'll excuse the pun—unleashed Maggie's innate Gifts as a powerful Intuitive Reader. What followed was a rewarding career as a Tarot Reader, Numerologist, Reiki Master, and Angel Card Reader—to name just a few of her remarkable skills. Maggie's accomplishments include on-air co-host for Blogtalk Radio, several published articles on Tarot and Numerology, she's an endorsed reader for The Tarot Guild, and a much sought after Intuitive Reader hired for both corporate and private events. In addition, she has a YouTube channel where you can view and subscribe to her weekly vibes. If you'd like to personally tune-in to Maggie's unique and highly accurate vibe, for yourself, you can find her at PsychicAccess.com.