Telling Your Psychic She's Wrong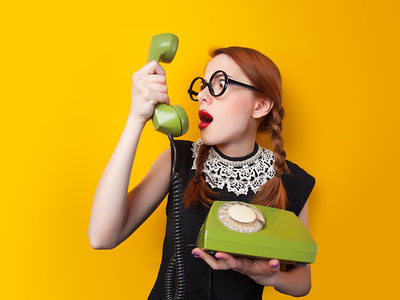 Many psychics tell people what they want to hear. Some do this because they are frauds, some do this because they want to be loved and admired by another person, and some because they are not very talented, or they just want to get you to come back and spend more money. It is hard to find  honest, reputable psychics, just like it is hard to find a great car mechanic, or lawyer.
I have been told, "You're wrong!" Or, "I don't agree with you." I typically get these responses from people when I tell them something they do not want to hear in a psychic reading.
For example, I told someone they had an Ancestral Spirit present helping them, who is Russian military. "Oh no, I am Scot-Irish," said she irately. She did call back months later to confirm that after some research she discovered she did indeed have Russian military in her background.
There are two ways to be fooled. One is to believe what isn't true; the other is to refuse to believe what is true ~ Søren Kierkegaard
Or I have told someone they are enabling another. "Well, I don't think I am," she responded. Okay, if you already know the answer, why are you calling a psychic?
To get a profound and authentic reading, one that will not play to your ego or your desire to feel good or validated, you need to have an open mind and be willing to truly consider new information, new perspectives. In fact, I would only trust a reader who is not afraid to tell me the brutal truth, more than someone who gives me 'rainbows and unicorns.'  The psychic who risks offending you, also risks losing you as a client. To me that is an authentic stance. It means they are in it for the right reasons.
Yes, we can get psychic readings that validate our intuition and inner guidance, which is very helpful if we need more confidence, or if the subject is emotionally charged and we are not sure we are detached enough to get clear guidance, rather than our emotional body needing to be soothed. However, getting a spiritual psychic reading can also mean you will be challenged emotionally,  intellectually and spiritually. Spirit-guided readings are meant to make you grow, not just feel good by goading you to go after what your ego, your desire body, or whatever your personal greed is dictating to you.
I specialize in the unknown – the material so deep you cannot even ask a question about it, because you have hidden it from yourself. My psychic 'family' has stayed with me for decades, using predictive readings as a way to challenge themselves and guide themselves through spirit-driven evolution.
The human brain is a complex organ with the wonderful power of enabling man to find reasons for continuing to believe whatever it is that he wants to believe ~ Voltaire
A beautiful side-effect of taking on this journey, is that the quality of your life begins to soar. Stress goes down, while faith, hope and guidance increases. Trust in your Self, as well as in the Higher Powers, become the norm in your life and you learn to turn to Spirit first, before making important decisions.
Using your Higher Self and Guides rather than your fear-driven ego to make decisions makes your path magical. The challenges don't disappear, instead you are fully equipped to take them on, like climbing a beautiful mountain with an experienced rock climber as your guide, and all the right gear. You become more fully able to participate joyfully in all aspects of your life.

About The Author: Nonna

Nonna lives in Southern California, and is a professor of psychology and a teacher of psychic development, energy work and meditation, who has recently finished her PhD. She has been a counselor for both humans and animals for thirty years, removing energy blocks through her expertise in the spiritual arts. She also has numerous years of study and practice with classic psychological therapeutic models, family work, twelve-step processes, nutritional and body/mind/spirit healing, complementary, alternative, and quantum medicine. Nonna is brilliant at unearthing the gems in every client's soul and polishing them to a fine finish. To release your own soul's sparkle, contact Nonna at PsychicAccess.com.


One Response to Telling Your Psychic She's Wrong