How To Manifest Abundance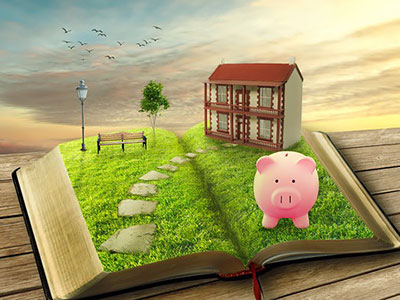 When we think of abundance, our general thinking is that it refers to money and finances. It is true that with the energy of money we can create the life we love, and we can be in a place to support others or causes that we love. But abundance goes beyond mere wealth or financial prosperity. Consider the abundance of time, abundance of friends, abundant health and well-being, and the gracious abundance of love.
Sometimes we are just stuck and don't know where to start in our desire to manifest abundance in the many areas of our lives. So let's take a look at where to begin. Where in your life currently are you feeling the most conflict, or pain?  You can begin there! From my experience and working with others, once you start examining your belief in this area and shifting it, all the other areas start to shift too.
Abundance is not something we acquire. It is something we tune into ~ Wayne Dyer
So, to begin, you might ask within this area or desire, what is it that you really want? And if you come up blank, you can ask what is your soul telling you? Or, what is your longing?  Have a pen and paper on hand and write down some ideas. Get really specific, without any limitations with regards money, time, or any of the other things that the little critic in our head would come up with. This is your life and your creation….dream big!
When making notes, describe how it looks, feels, the colors around you, the people. If it's money, be specific of the amount and write down when you want to see it coming in. If you start to feel like you can't believe this, or have resistance, and if it's about money, write an amount that feels more 'realistic,' but do stretch yourself a bit.
You can keep writing and expanding your story into the future in this one area, and see your future self living the life of your dreams. By doing this, it shifts you into a place of pure potentiality. You make take a few days or a week to get this all down, exactly as you would love it to be. You don't have to figure out how this is going to happen, because that limits your process of imagining.
Then read it aloud. How does it feel? If you don't quite have that feeling, go back and tweak it a bit. You want it to raise your vibration and make you feel good. Once you have it down, read it each morning and evening with feeling and visualize – see yourself in your story.
Next, you would start to write down what your next step, or aligned right action could be. There can be many, so keep a notebook handy, or open your notepad on your phone so you can capture these ideas. You may get an idea when you first wake up, so definitely have something to jot it down with.
The cause of poverty is not scarcity. It is fear and small thinking ~ Alan Cohen
Call upon your celestial friends to get in on this project; ask for their assistance. The Divine, your Angels, Guides and Ancestors are a part of your spiritual 'posse' and they can't wait to help. And don't forget your human friends and relatives, the ones that are positive thinkers and also people who have been successful in the area you desire to shift. You will start to think of new steps as you achieve your first win or success.  One builds upon another, and soon you get closer to your desire.
There may be times when you feel your mind shifting back to those limiting beliefs, or doubting yourself. Recommit yourself to your process and get excited again. This works because you are committed – you see it, you practice it every day, and you are taking action. Something I do is keep a journal of what has gone well, so there is evidence that it's working. No matter how small or large, I remember that good feeling and my vibration is raised. Or I look around and see all the people and things in my life that I currently have and feel grateful for. This opens the door for even more abundance to come in.

About The Author: Maggie

Maggie helps people turn the radio dial up on their vibrations to hear the messages you're meant to receive. It all began as a teen with a dog-walking job in the neighborhood that—if you'll excuse the pun—unleashed Maggie's innate Gifts as a powerful Intuitive Reader. What followed was a rewarding career as a Tarot Reader, Numerologist, Reiki Master, and Angel Card Reader—to name just a few of her remarkable skills. Maggie's accomplishments include on-air co-host for Blogtalk Radio, several published articles on Tarot and Numerology, she's an endorsed reader for The Tarot Guild, and a much sought after Intuitive Reader hired for both corporate and private events. In addition, she has a YouTube channel where you can view and subscribe to her weekly vibes. If you'd like to personally tune-in to Maggie's unique and highly accurate vibe, for yourself, you can find her at PsychicAccess.com.