Trust – A Message From My Guides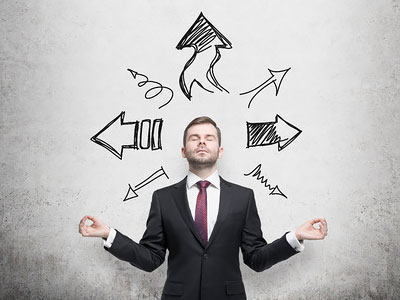 How do you know whom to trust? In this day and age of instant knowledge, available at the click of a mouse, is there a way to cut through to the truth?
Spirit is everywhere and our Guides are supporting us as we meander through this path we call life. Learn more as one of my Guides elaborates on trust:
"Although we are omnipresent, we do not intervene in your day-to-day life. You are on your own special journey and we must not interfere. We are available, however, to guide, guard and protect you when you need us most.
Remember, though, that you have chosen the people, places and events that you wish to experience while on the earth plane. We watch with interest as you navigate the twists and turns that you have orchestrated.
Every time you don't follow your inner guidance, you feel a loss of energy, loss of power, a sense of spiritual deadness ~ Shakti Gawain
We often help with your intuition, hunches and 'gut feel'. We step nearer when you specifically call us forward. We can answer questions, give you options or help lead you in the most advantageous direction.
You will know we are present when you feel a certain familiar sensation. Perhaps you will sense a nagging doubt as to whether you are about to make the right decision. Perhaps you will hesitate before you pick up the phone to send a text or make a call. It could be that you will notice discomfort in your stomach or feel a general sense of dread.
When you get one of these feelings, stop and listen. Acknowledge that we are present. First, let us know that you have received our signal by thanking us for coming through to you. When we know that you are receiving our messages, the fine filament of information we are sending becomes thicker like a thread and, over time, the thread will become a string. The string becomes a rope and the rope eventually strengthens, similar to a metal cable. We use the strongest method possible to connect with you more quickly and easily.
Will you make mistakes? Of course! You are on the earth plane to learn and grow. You will expand your knowledge by course-correcting as you gain more experience. Do not expect to be perfect. Do not expect us to solve all your problems and erase all challenges from your life.
Do anticipate more thoughtful decisions with better results, though. Do feel confident in your ability to listen to and follow your intuition. Do envision a life well-lived with the best possible outcomes for all concerned.
Reward yourself for your newfound strength and confidence. Choose happiness instead of worry. Choose love instead of spite. Pause before making important decisions and choose your actions for the higher good.
All you need to do to receive guidance is to ask for it and then listen ~ Sanaya Roman
Over time, you will be introduced to people with varying levels of integrity. You will learn to read their intentions more readily and you will make intelligent decisions based on these innate observations.
As a rule of thumb, remember the old adage: "When in doubt, don't!" You can always change your mind and go forward at a later time. Use your doubt as a signal to gain clarity first. Ask us to help you gain insight. Take action when you feel comfortable.
Ultimately, when it comes to trust, your biggest lesson will be to learn to trust yourself. From there, the world is your oyster and you will attract the right people into your life to help navigate those twists and turns with joy and confidence."

About The Author: Monica

"What you think about, you bring about; what you believe, you become." This is Monica's philosophy, derived from her twenty-five years of experience as a Clairvoyant, Light Worker and Medium, living in Ontario, Canada. Monica has been a guest speaker at various Spiritualist churches, conveying Spirit greetings and messages from loved ones during Sunday services, All Mediums Nights, Healing Services, Meditation Services and special fundraising events. She's been an advisor to several international business leaders and connects with all of her clients on a level of love light and empathy. She delivers messages containing ideal outcomes and positive solutions with the help of her guides. If you'd like Monica to help shape your destiny, you can find her at PsychicAccess.com.


One Response to Trust – A Message From My Guides