The Queen Of Coins Channels Inner Confidence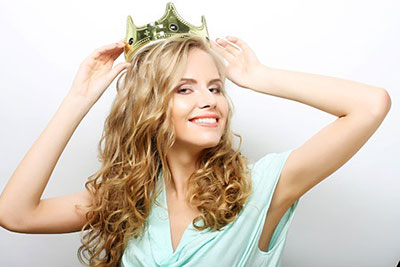 Wayne Dyer once said, "Our intention creates our reality." Before you start your day, remember that your intention is fundamental.
Furthermore, confidence is key to whatever you may intend for your day. When we have that confidence, we are more likely to be able to attract those intentions to us more easily. We are able to feel what we want, become deliberate creators and allow what we desire to come into our lives.
When I remember to start with intention and a prayer of asking how can I serve today, my day goes way better and I can stay in a place of feeling centered and calm. I am then able to receive the blessings and abundance that comes with the day.
Trust yourself. Create the kind of self that you will be happy to live with all your life. Make the most of yourself by fanning the tiny, inner sparks of possibility into flames of achievement ~ Golda Meir
I often pull an oracle or tarot card to set the tone for my day. Some days, when I set my intention, I will deliberately choose the card that matches that intention and vibration. The Tarot's Queen cards for me embody that energy. The Queen of Coins definitely gives off that vibe. She looks straight into our eyes, asking us to channel our inner confidence. Her vibration can bring magic into our lives as she is the Queen of manifesting!
Earth is the element for the suit of Coins in the Tarot deck. If you are feeling a bit out of sorts, with all that's going on in life, the Queen of Coins can ground you back to the physical.  Her energy is also helpful to ground us when we are feeling distracted or disconnected. She reminds us we have chosen for this life to make Earth our home for the work we came here to accomplish, and manifesting is one thing we are here to learn about.
The Queen of Coins also represents the astrological sign of Capricorn, with a sprinkle of Sagittarius. Capricorns are hard working and generally good with finances. Capricorn is an Earth and Sagittarius is a Fire sign. They enjoying spending and love to travel and aim for the stars. These are great qualities to imbue confidence!
This Queen's vibe assists us to feel abundant in the moment and not waiting until we have that next thing. And she helps us let go of those old feelings associated with lack, that might have been left over from another life,or maybe something our parents said, or expressed. Or it can be connected to relationships, thinking, "I don't do well in relationships" or "relationships don't work for me." The Queen of Coins helps us see the things we do have and feel gratitude for them, as that is another key to finding abundance.

About The Author: Maggie

Maggie helps people turn the radio dial up on their vibrations to hear the messages you're meant to receive. It all began as a teen with a dog-walking job in the neighborhood that—if you'll excuse the pun—unleashed Maggie's innate Gifts as a powerful Intuitive Reader. What followed was a rewarding career as a Tarot Reader, Numerologist, Reiki Master, and Angel Card Reader—to name just a few of her remarkable skills. Maggie's accomplishments include on-air co-host for Blogtalk Radio, several published articles on Tarot and Numerology, she's an endorsed reader for The Tarot Guild, and a much sought after Intuitive Reader hired for both corporate and private events. In addition, she has a YouTube channel where you can view and subscribe to her weekly vibes. If you'd like to personally tune-in to Maggie's unique and highly accurate vibe, for yourself, you can find her at PsychicAccess.com.